Upright And All Right: Get Rid Of That Poor Pandemic Posture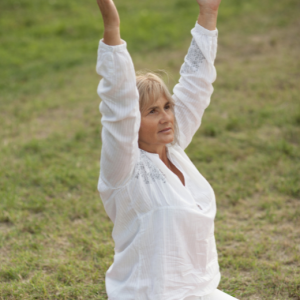 Upright And All Right: Get Rid Of That Poor Pandemic Posture
February 2, 2022
Let's face it: the pandemic has allowed many to slide into a lazy way of being. You may have begun to eat more, exercise less, and generally indulge in habits that are engaging or distracting, but perhaps not always healthy. Along with that slide may be another physical, practical concern: the deterioration of your posture. Whether moving about (dynamic posture) or sitting (static posture), good posture is essential for keeping you aligned and upright, which in turn helps ward off neck, shoulder, and back pain, along with a myriad of other maladies that can arise from poor posture. While some posture change is inevitable with aging (along with a loss of height that comes from weakened musculoskeletal systems and loss of muscle) it's not inevitable that you will wind up hunched over with back pain and a curved spine. But in order to prevent that, you've got to pay attention to your posture.
Why is it so important to preserve your posture however you can?  Poor posture puts your spine at risk of injury, contributes to neck, shoulder, and back pain, reduces your flexibility, and perhaps most importantly, throws off your balance, leading to a risk of falling. Moreover, your respiratory and digestive systems have to work harder when your posture is poor. In fact, there are reports of increased complaints of back pain during the pandemic, matching the increased reports of weight gain (and by the way, that bulge around your belly does not help your posture). All that sitting and slouching has been detrimental to our health and well-being during the pandemic. Finally, the consequences of your slouching can also cause nerve irritation in your back, tailbone, and buttocks. So how can you lessen the likelihood of pain and enhance your attention to your posture? It's not easy but it's worth the effort.
There are products on the market intended to keep you straight and upright. However, most experts will tell you it's not a matter of a product but rather paying attention to your posture with appropriate behavioral changes. Focus on little changes in your seated and standing positions and movements that will make a big difference. For example, when you're sitting, make sure your toes all touch the ground and face forward, and your back is straight as though someone is pulling your hair and elongating your head. Of course, exercise is probably the most important factor in proper posture, as you want to strengthen and support muscle and bone function so as to support your musculoskeletal system. Regular engagement in such activities as yoga, tai chi, and core-building will all work to improve your posture. And there are focused exercises and strength-building movements that support specific areas of the body that all work to keep you upright and strong. So, for some illustrated examples of how to promote good posture, sit up, stand up and get started here and watch here.