Longevity Literacy: Understanding Your "Longevity" Odds As You Plan For Your Later Years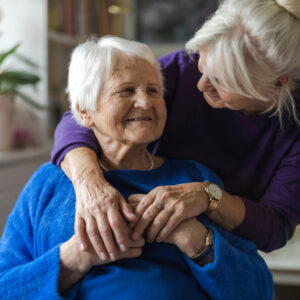 Longevity Literacy: Understanding Your "Longevity" Odds As You Plan For Your Later Years
February 22, 2023
You may not be one of the billionaire tech guys who's heavily investing in the possibility of living forever or be trying to "hack" your body to the point of aging in reverse, but there's a good chance that you may live a lot longer than you realize. Certainly, demographic trends support that possibility. Putting aside the negative impact of the Covid pandemic, demographic trends in the last many decades suggest that as a whole, life expectancy has risen significantly. In fact, according to The World Economic Forum, global life expectancy has risen from 34 years in 1913 to 72 years in 2022. On average, people have gained an additional 20 years of life since 1960. In the United States, those longevity statistics are even more impressive: Looking at men and women who reach age 60, the average life expectancy of men is 82 years and of women, it's 85 years. Did you know that? Apparently, a good proportion of us in fact are unaware of these numbers and therefore at risk of not planning appropriately or sufficiently for a longer period in our later years.
According to a new report from the TIAA Institute-GFLEX Personal Finance Institute, there's an epidemic of "longevity illiteracy" rampant in our country. According to this research, only 37% of respondents were able to correctly answer the question about life expectancy once they reach age 60 (as stated above). More than 1⁄2 of the respondents (53%) either didn't know the answer or underestimated the life expectancy of someone reaching age 60. Women fared better than men in their answers, with 43% of women respondents answering correctly in comparison to only 32% of men. But does it really matter whether you can correctly predict how long you might live? Only if you want to be able to live comfortably and meaningfully during your retirement years. As the report further indicates, "Those who demonstrated poor longevity knowledge reported that their lifestyle in retirement fell short of their preretirement expectations compared with those demonstrating strong longevity knowledge."
If you're fortunate enough to live longer than you expect, the hope is that those added years bring meaning and a valued quality of life. To begin with, you'll need to financially plan in a way that allows a sustainable and comfortable life with the resources to support that. So, for example, if you're unaware that your odds of living longer are significant, you won't know to hold off claiming Social Security (and therefore receive a smaller payout) or you may undersave or not have structured your savings in a way to guarantee an ongoing income. The point is, you want your money to last, and your plans to anticipate the extra years, for however many you may have left. As The Wall Street Journal recently pointed out, many people outlive their personal savings and must rely on the modest payments they receive from Social Security. Apparently among those 65-69, 18% receive 90% of their income from Social Security while among those fortunate enough to reach age 80, that number rises to 33%. Clearly many people are outlasting their assets. To find out what your longevity odds are, roll the dice and click here.
And while planning for a sufficient amount of money is critical if you're going to live longer than you previously thought, it's also important to determine how you're going to live those extra years: Will you continue to work longer? Will you finally take up a new passion? Have you taken sufficient proactive measures to ensure you also extend your health span along with your life span? All of these are serious considerations as you look ahead to unexpected longevity. As one example of how a 109-year-old retired mechanic has weathered his later years, take a look at the story of Morrie Markoff, living a life of engagement (along with serious compromises) at the age of 109. With a monthly cost of care reaching $14,000 a month, Morrie is lucky that his savings strategy has allowed him to continue to live comfortably and pursue his passions, including his first art exhibit at age 100 and the publication of his memoir (Keep Breathing) at age 103. Not all of us will be so lucky with a quality or quantity of life like Morrie, but many of us may want to start planning, just in case. To better understand his life these days, take a look at his blog here.