Giving And Gifting: agebuzz Holiday Gift Recommendations!
Giving And Gifting: agebuzz Holiday Gift Recommendations!
December 1, 2021
Whether you're planning on giving out "old" favorites this year, or are in search of some new ways to celebrate the holidays with friends and family, we've got some ideas for you- all with the goal of keeping you and your loved ones healthy, happy and engaged as you live life in the later years. Of course, the agebuzz website makes it easy for you to consider all of the books, products, and services we've recommended in posts on agebuzz, whether you're interested in exercise, healthy eating, or brain health. 
But as an agebuzz reader, we also wanted to make sure you are aware of the expertise, advice, and products available from many of our agebuzz Guest Bloggers, who offer a range of services, books, and products to enhance your aging experience. For some novel- and not-so-run-of-the-mill- ideas for holiday gifts, consider the following:
From Guest Blogger Louise Applebome:
Treat yourself (or a loved one) to the gentle, meditative rhythms of agebuzz's yoga contributor Louise Applebome, as she invites agebuzz readers to purchase either a 6-pack of Yoga Live-Stream Zoom sessions (available no matter where you live!) or a 6-pack of pre-recorded yoga sessions, with $20 off the regular price of $105. If you opt for the pre-recorded sessions, you will receive a new recording each week for 6 consecutive weeks, which you can watch anytime at your convenience. Each recording is good for ten days. If you prefer the Live-Stream Zoom sessions, you can find the schedule on Louise's website, del norte yoga. To take advantage of this special agebuzz discount, email Louise at louiseapple@att.net and mention "agebuzz" in your email.
-From Guest Blogger Daryl Moss: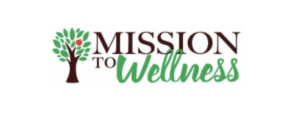 Founder of Mission To Wellness, a nutrition, health, and wellness coaching service, Daryl is offering agebuzz readers a free 20-minute Discovery Session, plus a 10% discount on any consultation, package, or group program that you may decide to purchase afterward. Click here to schedule your Discovery Session and get on the path to wellness!
-From Guest Blogger Bonnie Hagen:
Founder of Bright Energy Wellness, Bonnie offers an array of CBD products made with hemp extract. For your holiday shopping this season, Bonnie offers agebuzz readers a special deal: if you shop at brightenergywellness.com, you will get 20% off your purchase if you add 2 or more items to the cart and use code AGEBUZZ at checkout. Take advantage of this special offer and find out why CBD has become an important wellness product for so many!

-From Guest Blogger Kathleen Rehl:
Financial Advisor and award-winning author Kathleen Rehl is nationally recognized for her valuable financial advice, especially as it relates to the financial affairs of widows, along with leaving a legacy for your loved ones. Pick up a copy of her award-winning book Moving Forward on Your Own: A Financial Guidebook for Widows (it was designed as a gift book, to be given to a new widow by a friend, family member, hospice worker, colleague, pastor, neighbor, attorney, financial advisor, etc.). You might also want to take advantage of one of her FREE publications. The "Legacy Lifeprint Letters & Stories" is a workbook that can be viewed and downloaded from this site: https://tinyurl.com/z4vr9ryd.  There's nothing better than a free gift opportunity to reflect the spirit of the season!
-From Guest Blogger Andrea Schubiner:
Founder of Wanderful Journeys, Andrea truly has the expertise to guide you through your travel plans, especially given the current times. More than anyone, she knows how important it is to have a travel professional by your side as you develop your plans and spend your money to create a wonderful travel experience. Andrea offers gift certificates that can be generic and cover expenses towards travel design services or can be customized for a specific trip. As an example, she recently created a certificate for someone who gifted a safari to his wife for her 65th birthday. He paid the fee upfront and then Andrea will work with her on the actual planning. Contact Andrea here to purchase one of her gift certificates.
-From Guest Blogger Dave Donelson: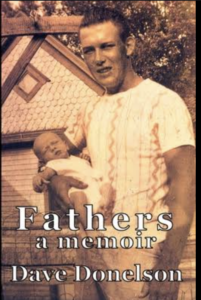 Freelance writer Dave Donelson has generously shared with agebuzz readers his personal insights in the form of diary entries, essays, and even photography. With interests ranging from retirement to politics, to golf and woodworking, Dave has shown us how intellectually stimulating and engaging it can be to devote oneself to writing in our later years. To sample some of his more recent works, click here to purchase his book, Fathers: A Memoir or you can purchase volumes of his daily diary, The Journal of My Seventieth Year.
-Finally, as profiled in an agebuzz post from earlier this year, consider purchasing for yourself or a loved one the stylish medical alert pendant from Trelawear.
Designed to make the wearer feel both beautiful and safe, the Trelawear pendant is the first jewelry-inspired BlueTooth personal emergency response pendant that de-stigmatizes wearing an emergency alert device. With an array of styles and options, Trelawear Founder Mara Perlmutter will offer agebuzz readers $55 off each purchase plus free shipping and gift packaging- use the code AgeBuzz55 at checkout. Safe, stylish, and a savings- what can be better for a holiday gift!