Consider This: Loving-Kindness Meditation May Slow Biological Aging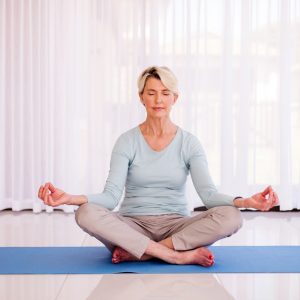 Consider This: Loving-Kindness Meditation May Slow Biological Aging
August 2, 2019
The value of meditation for your mind and your emotional well-being has been known for some time. Long-time agebuzz readers may remember our previous post on the value of incorporating a meditation practice into your regular routine. But recent research takes the benefits from meditation a step further, finding that regularly practicing "loving-kindness meditation" (which involves practicing compassion towards oneself and others) can actually slow down biological aging. 
A recent NIH study highlights the link between this type of meditation and the slowing of the aging process. And just how does this type of meditation affect biological aging? Telomeres are the ends of chromosomes that can prevent their unraveling and deterioration. As we get older, telomere length shortens. But loving-kindness meditation apparently leads to significantly less shortening of telomeres. For more information on telomeres and healthy aging, read this previous agebuzz post. And for more insight into this study of loving-kindness meditation, sit calmly, clasp your hands and read more here. 
Finally, for a step-by-step guide to practicing loving-kindness meditation for yourself, focus your energy and attention here.