Weight And Wonder: Are The New Weight Loss Drugs Right For You?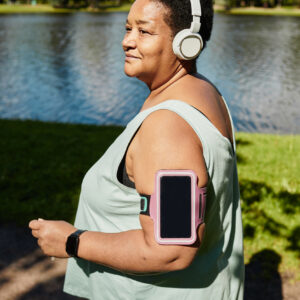 Weight And Wonder: Are The New Weight Loss Drugs Right For You?
July 26, 2023
Have you jumped on the weight-loss medication bandwagon yet? Have you wondered whether there's finally a way for you to shed those extra pounds that have been plaguing you for decades and return to your svelte days of yesteryear? Although we've previously told you that a bit of extra weight in your later years may not be such a bad thing, there's no doubt that new drugs like Wegovy, Ozempic, or Mounjaro have attracted enormous interest not only for their ability to help with Type 2 diabetes but also for their ability to help facilitate significant weight loss. In fact, interest is so substantial that manufacturers have had trouble keeping up production and have urged doctors to limit prescriptions. Furthermore, employers and insurers have begun to limit insurance coverage given the high costs of these drugs and the potential need for long-term use to keep the weight off. While many have proposed that the costs of the drugs will be offset by cost-savings from healthier, slimmer patients, data to support that supposition does not yet exist.
In fact, long-term data about the use of these drugs isn't really available yet, given their recent introduction. What we do know is this: Both Wegovy and Ozempic (which are essentially the same drug- semaglutide) work by mimicking a hormone produced by your body, which sends a signal to your brain that you are now full from eating. So weight loss occurs as you begin to eat less and as your body loses interest in the previous cravings and "food chatter" that used to occupy your mind. They are administered in a weekly injection and reported side effects have included nausea and fatigue. Patients taking Wegovy have been reported to lose up to 17% of their total body weight, and those taking Mounjaro have lost up to 22% of their body weight. There's no doubt that for obese individuals, weight loss can produce significant improvements in cardiovascular health, diabetes symptoms, and other medical conditions that often accompany aging. One other side effect that may give you pause: the costs of these drugs can be enormous: ranging from $900-1300 per month, often not covered by insurance. Medicare does not cover weight loss drugs though it will cover drugs for diabetes treatment. It's also important to understand that taking one of these drugs does not give you an "eat whatever you want" pass. In fact, these drugs seem to kickstart weight loss but in order for them to work effectively, you need lifestyle and diet modifications as well. In fact, once the medication is stopped patients often struggle to keep the weight off, so that long-term usage of the drugs may be necessary to maintain all the benefits. 
Kaiser Health News writer Judith Graham has recently written a series of articles about weight and older adults, explaining the potential benefits of a bit of excess weight for older adults and also describing some of the concerns that may arise when older individuals begin taking some of these new weight loss drugs. She writes that while weight gain associated with fat accumulation can exacerbate heart disease, diabetes, or arthritis, for example, such weight gain can also provide energy to weather the demands on the body from serious illness or cushion the potential injuries that may result from a fall. For those of us who are older, it may be more important to maintain muscle mass and fitness rather than worry about losing those extra 10 lbs, and in fact, the ideal BMI for older adults may be higher than for younger cohorts. While it may be ideal to trim your belly fat, it doesn't make sense to do it at the expense of a healthy diet or sufficient muscle mass. To read more of her insights, click here.
In another piece, Graham explores the risks and benefits when older adults succumb to the lure of Wegovy. Noting that more than 4 in 10 adults over 60 are considered obese, she writes that there are currently no guidelines for the use of these drugs in people over age 65. Older adults with obesity who lose weight can cut their risk of dying by up to 15%. So older adults who suffer from such conditions as obesity, high cholesterol, heart disease, or osteoarthritis might be good candidates for these drugs, as long as their weight loss is judicious, accompanied by lifestyle and diet mindfulness, and attention is paid to the potential for muscle loss. Similarly, a recent article in the New York Times addressed the risks of these medications for adults over 65. This article focused on the risks of muscle loss, which might lead to frailty or fractures from a fall. It was noted that most clinical trials of these drugs had participants in their 40s and 50s.  For those over 65, there were reports of more gastrointestinal distress from the drugs, and therefore older participants were more likely to stop taking them. Experts quoted in the NY Times article made clear that older adults taking one of these drugs must engage in regular strength training and make sure to consume enough protein so as to avoid the pitfalls of muscle loss.
Finally, one other interesting observation about these weight loss drugs: There is some conjecture, along with clinical trials now being run, that the curtailment of cravings caused by these drugs might also have a role in lowering the risk of dementia. In fact, the website Being Patient reports that "Scientists found something surprising in the trial data for Wegovy and other drugs that dampened hunger in the brain. Patients taking these drugs slashed their risk of dementia in half over the 4 ½ years of taking the drugs compared to those taking a placebo." Research is now underway to further study this phenomenon so stay tuned: While losing weight you just might be able to lower your risk for dementia as well.