Doing Good And Doing Well: New Research Supports Health Benefits Of Kindness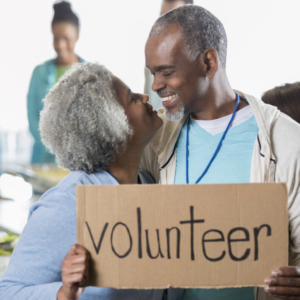 Doing Good And Doing Well: New Research Supports Health Benefits Of Kindness
April 27, 2022
The Roman philosopher Seneca once said, "Wherever there is a human being, there is an opportunity for a kindness." Yet in this day and age, kindness appears to be too often in short supply: we have divisive, brutish politics, brutal armies destroying innocent people, and cities and rural areas in which the poverty-stricken have little to eat and often no place to sleep. The world is full of examples where kindness would go a long way toward improving the lot of our fellow human beings. 
It would be easy to get disillusioned about the fate of humans in a world with too little kindness. And yet, we have strong evidence that for both benevolent as well as selfish reasons it's in everyone's interest to bestow kindness on others. In fact, while the myth and meme of "the grumpy old person" lives on in comedic (and ageist) stereotypes, we now have research that specifically documents the benefits of kindness and helping others as we get older: According to new research published in Frontiers in Behavioral Neuroscience, kindness appears to release oxytocin in older people, a feel-good hormone previously only thought to be coursing through the veins of younger people. Up until now it was thought that oxytocin production decreased as you aged, but in fact, this research found the opposite: As one of the researchers noted, "What was surprising…was the strength of the relationship (between doing good acts and releasing more oxytocin)…It is so strong in older people, it's one of the most "wow" and bullet-proof results I've seen in 20 years of being in the lab." What do the results practically mean? Doing good and kind acts for others- be it volunteering, or even just saying hello when you encounter someone during your day- can produce oxytocin, leaving you feeling happier along with whatever benefits are received. It's a win-win, not to mention that happier people tend to live longer. To find out more, grab that volunteer sheet and click here.
Another research study looking at the benefits and incidence of kindness has been ongoing in Britain. Called The Kindness Test, this research is considered the largest public study of kindness ever carried out in the world. With the results being broadcast through a radio documentary on BBC, the findings of this study are consistent with what was described earlier: people who receive, give or even witness more acts of kindness seem to have higher levels of well-being and life satisfaction. The majority of study participants also believed the pandemic led to more people being kind. As one profiled participant remarked, "You have a choice when you interact with people – and the more you try to find opportunities to be kind, the easier it gets." To read more about this study and some of the results, click here.
So if you want to commit yourself to being more kind (and getting more of that good oxytocin into your system), how do you go about that? You may want to start with a loving-kindness meditation practice (which we've already profiled as a valuable way to slow down the aging process). Through this sort of meditation, you can learn to develop an attitude of unconditional kindness towards both yourself and those around you. Find out more by clicking here. There's also a terrific website called Random Acts of Kindness that's chock full of ideas- some very simple, others more involved- of ways to bring more kindness into the world. Whether reaching out to an unfamiliar senior and asking him or her their life story to buying a glass of lemonade from the kids in the neighborhood, there are myriad ways to display kindness and bring about a smile in another person (while inducing oxytocin in yourself). And just maybe, you'll also restore a little more faith in the idea that with humans, there's always opportunity for some kindness.