Will You Make It To 100? Research Is Paving The Way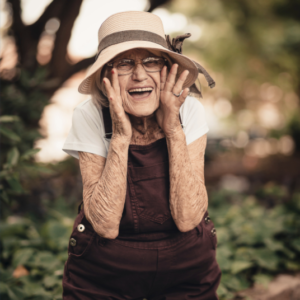 Will You Make It To 100? Research Is Paving The Way
August 4, 2021
While not all of us are on track to becoming centenarians, enough of us are that it's worth studying how people get there and how those with such long lives can live fully and robustly for as long as possible. Only about 1 % of Americans reach age 100 but by the year 2100, there are expected to be 20 million centenarians worldwide. That's a large enough segment of the global community that we really need to better understand what allows those people to survive and even thrive well past most mortals. And, by formally studying this cohort, there may be lessons for how the rest of us can age in as healthy a way as possible, physically, cognitively, and emotionally. 
About 25% of longevity is thought to be attributable to your genetics. So, while it's terrific if prior generations in your family lived long lives, there seem to be many factors that may contribute to your length of life. One study out of the University in Bologna examined the genomes of those "supercentenarians" who have lived to 105 and beyond, and found that their bodies were somehow more efficient in managing and repairing cellular damage over the course of their lives. This was the first study to decode the genomes in detail of people who have lived so long, and it provides clues as to the mechanisms behind their longevity. Another study out of the Netherlands has looked at "superagers," centenarians whose cognition has remained intact and rivals those of people 30 years younger. As Jane Brody of The New York Times has noted, studying these centenarians gives us a window into identifying characteristics and potential treatments that would allow the rest of us to maintain a healthy cognition as we enter our later years. Somehow the superagers under study managed to maintain a kind of cognitive resilience even if their brains shared qualities similar to those found in the brains of people with Alzheimer's.
The most recent revelations regarding why centenarians live so long and seem to avoid the common diseases of aging focus on the gut microbiomes of those over 100. We already have some data linking the gut microbiome to physical and cognitive aging. What this new research, just published in Nature, reveals is that people who live into their 100s seem to carry certain bacteria in their guts that produce powerful antimicrobial compounds that appear to prevent or control disease from arising. Specifically, these compounds are known as "secondary bile acids" and appear to have a unique "signature" not seen in the guts of other individuals. While this research only found an association, not a causation, between these compounds and longevity, it does give clues as to where researchers should next look when trying to understand what allows centenarians to live such long, healthy lives. For more on this research, read here.

Finally, for some insights from someone personally familiar with life at 100, take a look at this recent post about Hillard Dominowski, a Chicago man who recently celebrated his 100th birthday. He spills his secret for a long healthy life in 3 words: milk, cake, and pie. One of 12 children whose parents died at a young age in the 1930s, Dominowski has been retired since 1985 and stays engaged with reading, painting, puzzles, and building model ships. Active and on the move his entire life, he seems to embody the best of life as a centenarian: cognitively intact, physically healthy, and happy in his life. Now that's something to celebrate with a cold glass of milk and a slice of pie!