Food Factors: More Evidence That What You Eat Affects How You Feel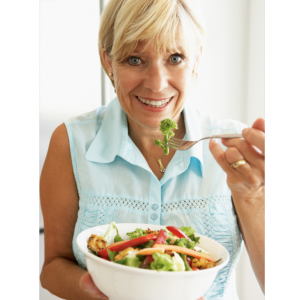 Food Factors: More Evidence That What You Eat Affects How You Feel
March 17, 2021
You are what you eat, as the old saying goes. And for too many of us, what we're eating is doing in our hearts. Regular readers of agebuzz know that your diet can directly impact your cardiovascular system and up your risk of heart disease, stroke, or even death. A diet rich in fruits and veggies, and light on red meats and processed foods- such as the often recommended Mediterranean Diet– puts you on a path toward healthier aging. To underscore these important food facts, new research provides further evidence that food plays an essential role in how healthy your heart remains.
First about that Mediterranean diet. As previously said, we already have good evidence that this type of eating- heavily relying on fruits, veggies, legumes, whole grains with fish and poultry rather than red meat- leads you toward better health. Now comes word that a bit of tweaking of that diet can lead to even further health benefits, at least for older men. Published in the journal Heart, this new study reports that with even more elimination of red meat, and upping your intake of green plants, further cardiovascular benefit can be achieved along with valuable reductions in waist circumference, LDL (bad) cholesterol, and systemic inflammation. Titled, "the green Mediterranean diet" this new iteration includes upping your walnut and green tea intake, and all but eliminating red meat from your diet. To find out more, get ready to grill your fish and click here. And if you're wondering at this point what constitutes a "healthy" version of meat these days, step back from the butcher counter and read here.
Further new evidence comes from a study published in The British Medical Journal. Researchers working on the Prospective Urban Rural Epidemiology (PURE) study, which is tracking diets from diverse populations, countries, and socioeconomic groups around the world, spent 16 years examining the impact of 3 different types of grains on your cardiovascular system. Perhaps unsurprisingly they found that high consumption of refined white flour products- think bread, cakes, croissants, and pasta- is associated with a higher risk of cardiovascular disease, stroke, and early death. Having 7 servings of refined grains/day (which isn't hard to do if you have a bagel at breakfast, a sandwich on white bread at lunch, and pasta at dinner) is associated with a 27% risk of early death and a 47% greater risk for stroke. So open up some whole grain bread and read more here.
And if you're wondering whether it's worth it- that is, does it really matter to your heart what you ingest on a daily basis- you need to read the personal account of food writer Rob Petrone, who details his harrowing experience with a 95% blocked main artery at the young age of 41, in a recent Washington Post essay. One read of his story and you'll be saying goodby to burgers forever.