Diet Advice: More Evidence Connecting The Mediterranean Diet To Healthy Aging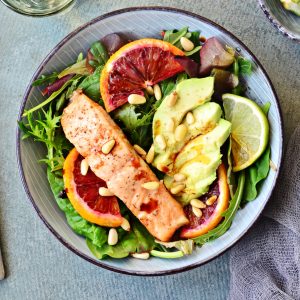 Diet Advice: More Evidence Connecting The Mediterranean Diet To Healthy Aging
February 26, 2020
You may remember back in January the Mediterranean Diet was proclaimed the best overall diet for 2020. With its focus on fruits, fish, veggies and olive oil, it's consistently been touted as one of the best approaches to keeping you healthy as you advance in years. Now, new studies out of Minnesota and Europe have been published adding further proof that following this diet will put you on a path toward healthier aging, even if you haven't previously jumped on this dietary bandwagon.
First, the European research: Researchers studied 612 people ages 65-79 looking at the impact of the Mediterranean diet on health indicators and after just one year determined that this diet increased good bacteria in the guts of participants while decreasing bad bacteria. The increase in good gut bacteria is associated with reduced frailty and inflammation and better brain functioning. Even at a later age, switching to a diet of legumes, nuts, olive oil, and fruits and veggies can bring about significant health benefits. So put aside that burger, and find out more here. And for those concerned about heart health, a related study focused on the value of a plant-based diet to lessen dangerous gut microbes associated with having a heart attack. So put some greens on your plate and take a look here. 
From Minnesota, researchers report that the fat in olive oil, a key component of a Mediterranean diet, in combination with limiting calories and regular exercise, seems to provide beneficial health effects against a range of age-related diseases. Bottom line? To paraphrase Michael Pollan, eat Mediterranean food-not too much- and mostly plants. And for some suggestions about how to stock your pantry accordingly, take the advice of The Blue Zone's researcher, Dan Buettner.