Reducing Your Risk: More Research Insights Into Lowering Your Dementia Risk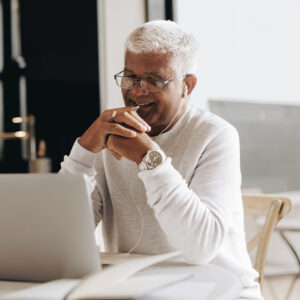 Reducing Your Risk: More Research Insights Into Lowering Your Dementia Risk
July 19, 2023
If given the chance, most of us would welcome opportunities to strengthen our cognitive reserve and lower our risk for dementia. And if those opportunities coincided with enjoyable leisure activities, all the better. We already know that there are many lifestyle changes you can make to lower the likelihood of a dementia diagnosis, including physical exercise, sufficient sleep, and a healthy diet. New research focusing on mental activities also underscores the value of mentally stimulating activities such as writing letters, taking classes, or engaging in games to shore up your brain's ability to fight off dementia or slow down its onset.
Published in JAMA Network Open, a new study out of Australia collected data on more than 10,000 men and women with a mean age of 74 over a ten-year period. What they found was an association of a lowered dementia risk among those who engaged in such mentally stimulating activities as computer use, educational classes, or other literacy enrichment activities. Those who participated in other types of brain-engaging activities such as card playing, puzzle solving, or chess also lowered their risk of dementia. Even artistic endeavors such as painting, woodworking, or crafts work had some impact on lowering the risk, though this study (unlike others we have cited) did not find that social interactions or interpersonal activities reduced dementia risk. For more on this study, grab your Fall course catalog and click here and here. Along similar lines, a new study published in the Journal of the American Geriatrics Society found that older adults who used the internet for 1-2 hours daily (such as doing internet searches or some other stimulating activity) also had a lower risk of dementia than those who did not use the internet at all. This study tracked over 18,000 adults ages 50-65 and was able to use MRI scans of neural activity while older adults were searching the internet. What they found were significant increases in neural activity while the participants were engaged on their computers. So activate your brain, start that online ancestry search, and read more here.
And if you're in search of some online and offline puzzles and word games to get your brain engaged, take a look at some new suggestions, including the best Wordle spinoff games, 15 games similar to Wordle to try, and the best puzzles for adults who want to challenge themselves. Happy Gaming!