Power Naps: Is It Ok To Nap During The Day?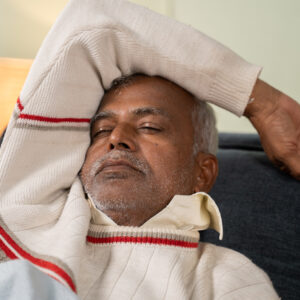 Power Naps: Is It Ok To Nap During The Day?
June 28, 2023
Perhaps you've recently retired and as you begin to map out what your days will look like, you're wondering if an occasional daily snooze is okay to include on the schedule. As so many of us are aware, that "mid-afternoon slump" (which can actually be a result of a natural circadian rhythm process) is often really tough to get over. A well-timed nap might have been a wonderful antidote to get you through the rest of the day when you were working, and now that you have the flexibility, is it okay to take to the couch for 40 winks during the day? Well, the good news appears to be that yes, a short nap may be just what your brain needs to remain strong and resilient.
You might first want to explore why you feel daytime sleepiness and whether there's anything that requires further workup. Are you losing out on proper nighttime sleep? A short nap may leave you feeling energized but doesn't substitute for a good night's sleep. Are you on a medication that's causing daytime drowsiness? Or is it just a matter of feeling more refreshed and energetic with a few moments of rest? Fortunately, a new study has been published in the journal Sleep Health that examines the connection between regular daytime napping and brain health. In this study, researchers were able to divide participants (ages 40-69) between those with a genetic predisposition to daytime naps and those who do not possess such genes (who knew that was a genetic predisposition?). What they discovered was that those who took regular daytime naps had larger brain volumes than those who did not, such that their brains appeared the equivalent of 2.6 to 6.5 years younger than the non-nappers. Since we already have evidence that larger brain volume is associated with lower dementia risk, this study seems to suggest yet another way to preserve brain health as we grow older. This may well spur on changes in the workplace environment to allow for brief naps, which may be one easily accessible way to shore up brain resilience when other methods, such as greater physical exercise or a healthier diet, are not available or easily performed. For more on this study, grab a blanket and click here.
Further research needs to be done to explore this connection between daytime napping and brain volume, and unfortunately, this study did not track the amount of time the participants napped. We do have evidence, however, that the sweet spot for daytime napping may be in the 30-minute range, or the 90-minute range, but not in between, so as to avoid the grogginess of waking up during the middle of a sleep cycle when you are likely getting your deepest sleep. In fact, we have another recent study published in the journal Obesity that suggests that longer daytime naps (more than ½ hour) are associated with a higher risk of obesity and high blood pressure, among other ailments, thereby underscoring the health benefits of shorter daytime naps. 
It's recommended that if you want a daytime nap, plan for an early afternoon brief siesta when your body has a natural alertness dip (so falling asleep will come more easily), and try not to make it so long that it will disturb your evening sleep patterns. Morning naps, in fact, may be a warning of something amiss. A new study from the Rush Memory and Aging Project found that among 80-year-olds who napped during the morning hours (9:00 – 11:00 am) their risk of Alzheimer's increased during the 12 years of follow-up of the study. It's not clear whether the napping was a cause of the increased risk or whether it was a symptom of those who were already at higher risk of Alzheimer's. But a need to nap in the morning may be a red flag. However, a short afternoon nap may be just the ticket for better energy and better brain resilience.