Dementia Dilemma: How To Think About Aduhelm, The New FDA Approved Alzheimer's Drug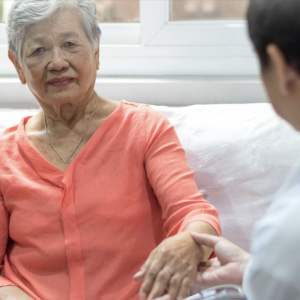 Dementia Dilemma: How To Think About Aduhelm, The New FDA Approved Alzheimer's Drug
June 9, 2021
It's been almost 2 decades since the FDA approved any new therapeutics for the treatment of Alzheimer's Disease. In that time, patients and families – as well as their care providers- have struggled with the reality of limited benefit from current medication options and a failure rate of 98.5% of new Alzheimer's treatments in the research pipeline (though some benefit has been found in lowering risk or slowing down disease progression from some lifestyle changes). Up until the approval of the new drug Aduhelm, there were only 5 medications available to briefly slow down the progressive cognitive decline of Alzheimer's, and any other promising therapeutics have been thought to be 3-4 years away from coming to market. As you can imagine, anyone dealing with an Alzheimer's diagnosis, either for themselves or their loved ones, has had reason to be depressed and demoralized when it comes to the diagnosis and prognosis. It's with that background in mind that you need to consider Aduhelm, the new FDA-approved Alzheimer's treatment option. Patients and families have been desperate for any help they can get, and drug manufacturers have been desperate for a new therapeutic to offer patients (and to shore up their bottom lines). 
As a reminder, Alzheimer's is the most prevalent form of dementia, accounting for up to 70% of dementia cases in the US, though other types of dementia exist. The cause of Alzheimer's is thought to be the buildup of unusual proteins in the brain (amyloids) that form plaques and tangles resulting in dementia symptoms. Both supporters and critics of Aduhelm agree that the drug does target and substantially reduce the level of these amyloid proteins. What's less clear is whether reducing the level of these proteins will substantially reduce the symptoms of Alzheimer's, especially in the face of real side effects from this new drug, which include the risk of small brain bleeds and brain swelling. In fact, while taking Aduhelm, a patient will need to undergo regular MRI brain scanning to monitor for these side effects. 
Data from the clinical trials of Aduhelm revealed contradictory results, with one study showing slightly slower cognitive decline and another showing no benefit. In fact, the clinical trials themselves were controversial, as they skipped the usual Phase 2 trials that typically demonstrate the appropriate dosage of the drug, given its risks and benefits. Furthermore, the trials for Aduhelm were originally shut down, as it was thought no benefit was being derived. However, further data then seemed to support some benefit and the company subsequently sought FDA approval, which was just granted, despite the fact that an independent FDA advisory committee voted to reject approval for the drug. And that controversy remains, as many critics are concerned about insufficient evidence to support this new drug, especially given the risks, as well as concern about the costs of the drug for both patients and families, as well as society at large. For one physician's take on why he won't prescribe the drug for his patients, despite the FDA approval, read the essay of Dr. Jason Karlawish, author of the recent book, The Problem of Alzheimer's: How Science, Culture, and Politics Turned a Rare Disease into a Crisis and What We Can Do About It.
Given that the FDA just approved Aduhelm, there are many unknowns about how soon it will be available, how patients will be able to access it, the costs to patients (and to Medicare) as well as concerns about for whom it will be prescribed and who may miss out. For the answer to some of these questions, take a look at this just published Q & A about Aduhelm from STAT. Some answers are already available. For instance, the cost? Biogen, the manufacturer of Aduhelm, states that a one-year dosage of the drug will cost $56,000 or $4,321 per infusion, which will need to happen every month for one hour in a physician's office capable of providing an infusion. While the company has vowed not to raise that price for several years, it's anticipated that Biogen will reap billions of dollars in profits, and already their stock price has surged over 35% since the announcement of the FDA approval. Will Medicare cover this cost (since it's likely the majority of the recipients of the drug are Medicare-eligible)? With FDA approval Medicare is obligated to cover the drug (and it will be covered under Part B) but Medicare may develop some coverage criteria to limit who gets access. And remember, even with Part B coverage, patients may still be on the hook for 20% of the cost, which could put the drug out of reach for many. In fact, there are many commentators who worry this drug will further exacerbate the already wide chasm that exists in dementia care between white patients and patients of color.

It's likely the debate over this drug will be ongoing. Patients who participated in the clinical trials did report some benefit in some circumstances, though as one patient remarked, "We moved the needle, but this is not a dance-around-the-Christmas-tree moment." The FDA is requiring Biogen to continue clinical trials to assess the efficacy of Aduhelm even with the approval, but it's likely that such data will not be available anytime soon. It's also anticipated that there will be difficulty conducting such research as few patients would be willing to enter a clinical trial and risk a placebo if they could instead get access to Aduhelm outside of a clinical trial. The bottom line then? The approval of this drug infuses a much-needed shot of hope into the lives of Alzheimer's patients and families. However, it does so at the cost of arousing considerable skepticism among the scientific and medical community. It may also come at the price of damage to the reputation of the FDA, put an extraordinary burden on the Medicare budget, and give false hope to those with Alzheimer's, who will continue to be without any meaningful and long term treatments (or cures) for the foreseeable future.