Watch This: New Television Shows On The Horizon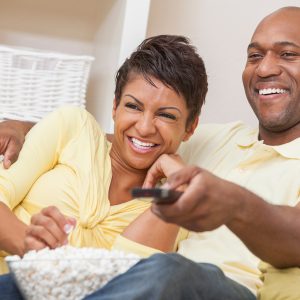 Watch This: New Television Shows On The Horizon
March 4, 2020
Do you pine for "the good old days?" Do you miss the tv shows you used to watch, and even wonder what might have happened to the characters, especially if they aged along with you? Well, for fans of the late 80s show Thirtysomething (when in fact you yourself may have been "thirtysomething"), it's time to microwave the popcorn and fluff up the couch pillows, because the show is coming back on the air! According to recent news reports, ABC has a Thirtysomething sequel planned, with many of the original actors reprising their roles, albeit with an additional thirtysomething more years of life having been lived, and with their own adult children now in the mix.
If you're looking for a something new that may catch your interest, there's a short Canadian series entitled "Hey Lady," developed specifically for the 75-year-old Canadian actress Jayne Eastwood, who shows no signs of quieting down as she breaks all norms and civility while barreling herself through later life. Having been screened at Sundance this year, it's worth a look at the trailer here and to find out more, take a look here.
And if you're in search of your next reality television binge, you may want to consider participating yourself. News is out that the creators of The Bachelor now plan a spin-off specifically about older adults and the dating scene. The creators are looking for single individuals over age 65 who are willing to take their chance in search of a new relationship. Sound intriguing? Step up to the microphone and fill out your application to participate here.
Finally, if you're on the hunt for advice about how to live better and longer, actor Chris Hemsworth is ready to show you how. Teaming up with medical experts and National Geographic television, Hemsworth will be starring in the docuseries "Limitless" which will explore questions about aging and disease, along with such relevant issues as memory enhancement, resilience training, and confrontations with mortality. Hemsworth will himself be put to the physical test to explore many of these topics. No specific date has been given for when the show will air but to find out more, click your remote here.