The Beat Goes On: Important Updates On Medications And Heart Health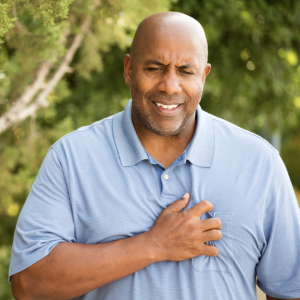 The Beat Goes On: Important Updates On Medications And Heart Health
November 18, 2020
Whenever you need to take several medications to combat a disease or address multiple conditions, there's always the potential for problems: You may have trouble keeping track of when and how many pills you've taken, you may have trouble swallowing multiple pills, or you may run into trouble if certain medications interact or even interfere with each other. For patients with cardiovascular disease, multiple pills may mean potential problems. But a new study from McMaster University in Canada and published in The New England Journal of Medicine appears to address the problem, and come up with the solution, in one fell swoop.
Specifically, this new international study examined the safety and efficacy of taking one "polypill," containing 3 blood pressure-reducing medications plus one cholesterol-reducing statin, to see if this combination in one pill could be safely ingested while reducing the risk of heart-related illness. Researchers found that, in combination with a low dose daily aspirin, this polypill reduced the risk of heart attack and stroke by 40% in patients with no previous history of heart problems (only 20% if not combined with the aspirin). Beyond the benefits of needing just one prescription and not having to remember a pill schedule, it's estimated that 2-4 million premature deaths, heart attacks, and strokes could be avoided each year if all those with high blood pressure or diabetes took this one pill with an aspirin. While it's available elsewhere in the world, currently US patients cannot get this polypill, although experts believe it would be of significant benefit to those who lack access to regular care or live in underserved communities. To find out more, put aside your pill dispenser and read more here.
And speaking of statins, another new study reported in The New England Journal of Medicine looked at the issue of patients who discontinue statins due to side effects. In this report, researchers enrolled 60 patients who had previously discontinued their statins because of side-effect intolerance. But patients who then received placebos rather than actual statins also reported the same side effects. Researchers conjecture that the perception of side effects may be as much of the problem with statins as actual side effects and that patients should thus be counseled and supported to continue with statins even if they detect reactions. Given that research continues to support the value of cholesterol-reducing statins even in older patient populations, it seems important to help patients continue these medications if at all possible. In fact, 2 new studies just out of Denmark and published in The Lancet underscore that older adults, who are at increased risk for cardiovascular events, benefit from statins at least as much as younger populations. So forget the french fries, and find out more here.