Risky Business: Assessing Your Risk As Restrictions Are Lifted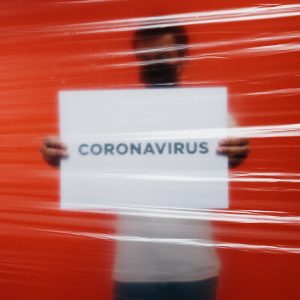 Risky Business: Assessing Your Risk As Restrictions Are Lifted
May 27, 2020
No doubt we are living in complicated times. Not even experts are sure about basic info such as how lethal is the coronavirus or how prevalent it is in your community. Nonetheless, for better or worse, entities and establishments are beginning to open up around the country, and no matter how you feel about heading back into the world, it's valuable to understand what risk of infection you may face depending upon what you do. For one scientifically-based resource to better understand the coronavirus data and risk level for your specific community, loosen your mask and look here.
A few basic facts for you to remember as you begin to evaluate your risk when heading out: Nothing is completely failsafe and risk-free- it's all a matter of weighing and minimizing your risk of exposure and risk of transmission- as well as what values override the risks that you may be taking for yourself or your loved ones. Until we have an effective vaccine and sufficient numbers of people are vaccinated, the virus will continue to be present. The fact that states are reopening and lifting restrictions in no way means we have eradicated the virus or the risks that infection poses. So, merely because you can go out does not necessarily mean you should go out and certainly doesn't diminish the risk you may pose to others. As Dr. William Petri, Professor of Medicine at the University of Virginia recently wrote, "While it is tempting to resume normal activities, I have to remember- and I hope you will too- that my individual behavior affects not only my health but also yours."
So, how do you begin to weigh the risks of a specific activity outside of your home? Vox recently published a useful chart that rates activities from lowest to highest risk, and things in between. As the chart makes clear, harm and risk reduction are on a continuum: while staying in your home where you've been quarantining is the safest strategy, there are varying levels of risk once you go outside, depending upon 4 metrics: time, space, people and place. The more time you spend in an enclosed place, and the more people with whom you come into close contact, the higher your risk will be. 
There are several basic strategies and factors that most experts seem to agree on: Mask wearing is essential for limiting transmission; don't touch your face; social distancing of a minimum of 6 feet continues to be important no matter where you are; hand washing before, during and after being outside is critical; and outdoor activities are less risky than indoor activities- and if you have to be indoors, good ventilation is important. The odds of transmission in an indoor closed environment, with poor ventilation, are much higher, and the longer you're in close contact with someone not from your household, the greater the risk. This is especially true in environments where there are multiple people coming and going. And remember, those of you who are over 65, and especially those who have underlying chronic or serious medical conditions, are at increased risk of more serious illness once infected.
So, what about specific activities? Again, what matters is your own health and behavior, as well as the setting, time, space, and number of others you will be exposed to. For some risk assessments of everything from haircuts to buffets, and sports events to bus rides, pull out your Purell and read here. What about swimming as the weather gets warmer? The growing consensus seems to be, the water itself poses little risk but unless you can practice good social distancing at the pool or beach, you may be putting yourself at heightened risk. And speaking of indoor ventilation, there is some concern that indoor air conditioning systems could also spread the virus. Finally, listen here as experts debate the risk from such summer pastimes as camping to barbecuing.