On Your Feet: Care And Comfort When Choosing Your Shoes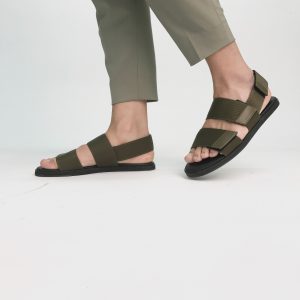 On Your Feet: Care And Comfort When Choosing Your Shoes
June 12, 2019
With the approach of summer, many of us are thrilled to finally have our feet unshackled- whether in sandals or flip flops or even barefoot on the beach. Yet according to podiatrists, none of these choices are good for older feet, which need protection from trauma and require support due to all of the problems that feet develop over time. For a good A-Z of everything that can happen as feet get older, put your legs up and read more here.
Still, for some of us, there's the comfort versus style battle when it comes to our shoes. But according to fashion blogger Alyson Walsh, no need to wave the white flag on this one- you can be comfortable, and fashionable, by dedicating yourself to the flat shoe. And for some real fashion forward advice, take a look at Who What Wear's list of best fashion sneakers for women over 40.
Finally, a few additional recommendations for those who prioritize comfort over couture and walking over posing. First, over at Travel Fashion Girl, take a look at their recommendations for the most comfortable travel shoes for women over 60. And not to leave out the guys: check out this list of the best walking shoes for older men (and women) from Top Shoes Review.