Garden State: The Various Health Benefits Of Gardening Right Now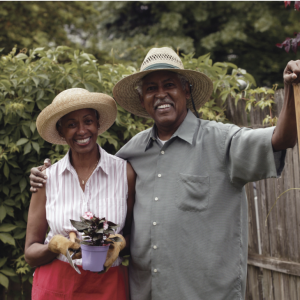 Garden State: The Various Health Benefits Of Gardening Right Now
August 5, 2020
Audrey Hepburn once said, "To plant a garden is to believe in tomorrow." And while some of us are having a hard time believing in anything right now, there's also no doubt that many have turned to gardening, both as an enjoyable pastime and even a reliable source of fresh food in uncertain times. The good news is there's a lot of evidence to support the benefits of gardening for both your physical and emotional health- not to mention your options for culinary creations.
For example, we know that the one hobby common to all Blue Zones regions in the world, where residents are known to live the longest, is gardening. While it may not guarantee you longevity, it does get you out into nature and yields produce that is more nutritious than you buy in the market (did you know that fruits and veggies lose 30% of their nutrients within 3 days of harvesting?) To find out more, take off your garden gloves and click here. And from other studies, we know that even the moderate exercise you get from gardening can reduce brain shrinkage as you age and can boost your mood and mental health as much as walking or cycling. In fact, we have data to show that interest in gardening has surged during the pandemic, as Google searches investigating gardening have increased 3 fold and seed companies have reported shortages due to increased demand. If you've been having difficulty securing your own seeds, you may want to investigate the strategy of using food scraps to generate new fruit and vegetable plants.
And if you think your advancing age might get in the way of a successful garden, think again. There are numerous resources available specifically for older gardeners and even if you've never put a seed in the ground in your life, there are plenty of sources of info available to help you inaugurate your new garden. For those living in more restricted environments, such as apartments or long term care facilities, even fire-escape or indoor gardening can still be rewarding and nurturing. In fact, there's a new organization – Eldergrow– that promotes and supports gardening in long term care settings, with the recognition that gardening can provide tremendous value and happiness to residents in such settings.
Speaking of which: Take a look at the story of 101-year-old Rubell Harrison of Tennessee. A life-long gardener, he persuaded his assisted living facility to create a garden for him which he tends and weeds every day (in between the 50 push-ups he does on a daily basis). While gardening may not get you to the same level of physical vitality that Rubell possesses, it's likely you'll experience the same joy of tilling the earth.