Eat Away: Healthy Diet Choices For You And Those Who Follow You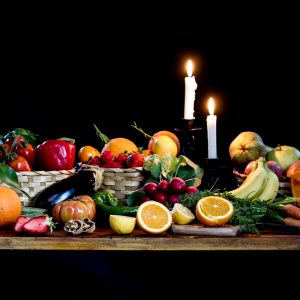 Eat Away: Healthy Diet Choices For You And Those Who Follow You
March 20, 2019
Eating healthy for yourself is tough enough. Trying to do that while also being aware of the environmental impact of your food choices is even more challenging. But as a recent report makes clear, we've reached the point where the negative environmental impact of the way we currently eat could leave our kids and grandkids with an environmental disaster unless we change our ways.
So, kids and grandkids first. According to a new report from the EAT-Lancet Commission, unless we immediately alter the way we produce food, and the types of food we eat, we are heading toward an environmental catastrophe, leading our children and grandchildren to deal with devastating problems such as insufficient fresh water. Right now 70% of fresh water is used to grow food – and our continued reliance on animals for food is creating an unsustainable impact on the environment. The report recommends a shift to a "flexitarian diet," primarily plant-based with small occasional amounts of meats and dairy. To find out the best environmental track to be on, pull out that salad spinner and read more here.
And luckily a primarily plant-based diet turns out to have positive health implications for our personal health as well. For example, take a look at this largely plant-based list of foods to help lower your blood pressure. Or check out this new research from The National University of Singapore that found a correlation between the eating of mushrooms and a reduced risk of Mild Cognitive Impairment (MCI), which is often a precursor of dementia. As little as 2 portions of cooked mushrooms a week (¾ cup/portion) could reduce your odds of MCI by 50%. Finally, even though a flexitarian diet permits a bit of dairy, new research has once again thrown into question the health consequences of eating eggs. It seems like a new evaluation of the cholesterol levels in eggs (particularly the egg yolk) suggests a 17% increased risk of heart disease and early death for those who eat 1 ½ eggs per day. While this was an observational study, the prevailing wisdom now seems to have swung back to a moderation approach of consuming eggs. So put away that omelet pan and read more about this study here.