Color By Number: Older Women And Colorful Clothing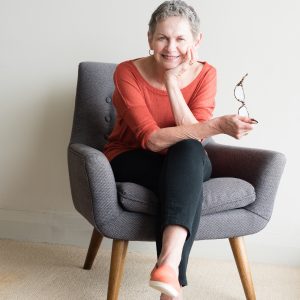 Color By Number: Older Women And Colorful Clothing
October 16, 2019
No matter your age, most of us stand on one side or the other: either you dress to "fit in" or you dress to "stand out." While we each have our own style and taste, for many the ultimate conundrum is whether and how to wear color, especially bright colors that draw attention to you and your clothes. It's a puzzle that becomes increasingly challenging as we get older, as our skin tone- not to mention our hair color- change with age. 
Luckily, several fashion experts are on the case and ready to proffer advice! Alyson Walsh, the British style and fashion blogger behind That's Not My Age, has done a series of posts over the last several months that specifically focus on clothing colors that work with your gray hair, your current wardrobe and suggests that one item to "pop" an otherwise neutral outfit– all with an eye toward style without being ultra-trendy. She even profiles some fashionable women whose clothing mixes color with neutrals to achieve a stylish (yet not outlandish) look.
For a more personal approach, you may want to contact Stephanie O'Dell, the stylist and clothing consultant behind Celebrate The Gray. With an eye toward erasing the ageism that many older women suffer, while attending to the search for a stylish wardrobe, O'Dell consults with individuals and brands across the country to make sure older women are in the mix when it comes to color, trends, and style. She's even started a modeling agency for women over 50 to help ensure that marketing campaigns include older women in their promotions. Think this might be an encore career for you? Get in touch here and read more about her work. 
Finally, for looks that suggest a more confident (even daring) approach to fashion for older women, there's the blog of Ari Seth Cohen, the genius behind Advanced Style. Scroll through his photos and videos to find your style inspiration!