Break Away: Lowering Your Risk Of Falls And Fractures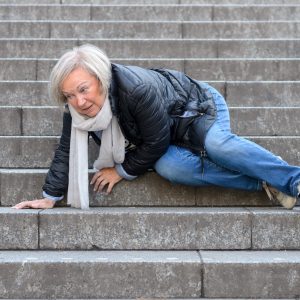 Break Away: Lowering Your Risk Of Falls And Fractures
January 1, 2020
Many of us have likely resolved to take better care of our health in the coming year – and for older adults, that definitely means lowering our risk of falling and enhancing our bone density to prevent fractures, should we take a tumble. And while the agebuzz team has regularly touted what you can do to limit your risk of falling, there are always new studies and guidance about additional efforts you can take to keep yourself upright and safely mobile.
For example, a recent study published in the British Journal of Sports Medicine confirmed the value of exercise, including both balance enhancers and functional workouts, for reducing the risk of falls. In fact, the research found that those who exercise can reduce their risk of falling by ⅓ compared to those who lead a primarily sedentary lifestyle. So start up that new gym membership and read more here. And for some more specific guidance about beefing up your balance, check out these exercises from the National Institute on Aging and click here to find out if your balance measures up to guidelines of how long a typical person your age can stand on one leg.
One other important study you should also know about: Many of us take Vitamin D and/or calcium as a way to sustain strong bones. New research in JAMA Network Open makes one thing clear: If you're taking these supplements to prevent fractures, there's only benefit if you take both together. Just taking Vitamin D alone seems to have no protective impact on reducing the risk of fractures. Apparently, after age 50, ½ of women and ¼ of men will sustain a bone fracture due to osteoporosis. Knowing what helps reduce your risk (such as strength-building exercises) is critical to keeping fractures at bay. So down the D and calcium and read more here.