Women Of Influence: Older Women On Social Media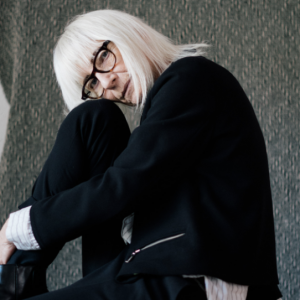 Women Of Influence: Older Women On Social Media
March 31, 2021
Whether on Facebook, Instagram or YouTube, you've likely encountered older women who have made a name and face for themselves by becoming "Influencers." These platforms have clearly gone beyond the territory of millennials as you can now encounter hundreds of sites with hashtags such as #over50style or #fashionatanyage that try to attract older followers to their sites- followers who have money to spend and are in search of modern images of what being an older woman means in today's world. In fact, a recent post of the top 10 Influential Women on Instagram includes just such a figure, Blogger Cathy Williamson, whose Instagram site is themiddlepageblog and who, as a mother, grandmother, and breast cancer survivor provides uplifting content for older women to learn from, copy and shop (and who has 57,000+ followers watching her every move online).
And not only are these women sharing their personal lives and lessons on social media, but they are becoming promoters of other brands, as their images are used to sell cosmetics and items that older buyers are in search of. A recent article on Glossy profiled several of the mature women who are changing our perceptions of beauty on social media. For example, Instagram influencers like Lynn Slater (The Accidental Icon) hawk everything from tea to make-up to perfume to her 748,000 followers. The cosmetic company Ilia has been especially savvy on social media by appealing to both younger and older customers with short video ads featuring young women, older women, and even both together applying the same makeup and achieving gorgeous results. Glossy reports that the demand for older influencers is on the rise, as older consumers are excited to see their peers using and promoting products and giving them permission to try these items as well.
But not every social media campaign is necessarily a win for older women. Recently, blogger Alyson Walsh called out a new trending hashtag on social media, the #Don'tLookYourAgeChallenge for which Twitter users were posting photos to demonstrate how "good they look" for their biological age. As Walsh points out, such social media trends are harmful to older women as they reinforce outdated stereotypes that "looking" good is a measure of success and desirability as you age. As Walsh counters, "I'm 57, I look my age and I'm fine with that."  Standing in contrast, however, is the Instagram campaign of The Bias Cut, with the slogan "#Ageismisneverinstyle." Featuring provocative but proudly pro-aging slogans, this campaign cheers on older women to promote both their visibility and relevance. For a peek at the campaign, and the chance to purchase one of their pro-aging t-shirts, proudly proclaim your age and click here.