The Fine Print: New Books To Recommend This Fall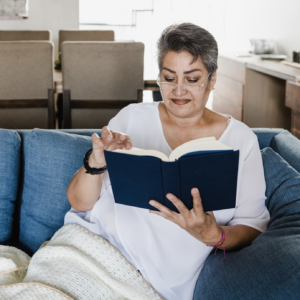 The Fine Print: New Books To Recommend This Fall
September 13, 2023
If you're exhausted from this summer's heat and fantasizing about curling up on the couch with a blanket and a good book this fall, we've got some great new suggestions for you. We're now in the season of fall book recommendations from a variety of sources, as the most exciting publications for the remainder of the year have now been revealed. Among the most anticipated? Surely Walter Isaacson's deep dive into Elon Musk is front and center (and now available for purchase). What else has the critics humming? There will be a long-awaited memoir from Barbra Streisand (My Name Is Barbra) arriving in bookstores on November 7th along with new fall titles from Michael Lewis on Sam Bankman-Fried (Going Infinite: The Rise and Fall of a New Tycoon) and John Grisham (The Exchange: After The Firm).
Recommendation lists are popping up all over. Among the Washington Post's 29 books to read this fall? A new book on the troubles at Fox News by Michael Wolf (The Fall: The End of Fox News and the Murdoch Dynasty) and biographies of Madonna and Lou Reed. Time Magazine has an even larger list, describing the 36 most anticipated books of this fall. Among other books they add to their list? Memoirs from Britney Spears and Kerry Washington, along with new fiction by Alice McDermott and Jhumpa Lahiri, and a new book by Oprah (in collaboration with Arthur Brooks) on happiness. Amazon even has its own list, which also includes new books from Michael Connelly, Zadie Smith, and Jesmyn Ward.
We've got a list as well, focused primarily on topics that might be of particular interest to agebuzz readers. First up is the new book of graphic poetry just published by agebuzz guest blogger Dave Donelson. You've seen many of his poems on agebuzz and now you can have your own personal copy of the book, Visions of a Certain Age. We can also recommend another artist-rendered book: How To Say Goodbye by author and artist Wendy MacNaughton, who spent time as the artist-in-residence at the Zen Hospice Project in San Francisco. You can read more about this tiny, poetic meditation on the end of life here. Another book that uses illustrations along with words to deliver a poignant message is What I've Learned About Grandma's Memory, a book intended for children to help young readers understand what is happening to their beloved relative experiencing memory loss. You can read more about the author and the purpose behind the book here.
Finally, some recommended lists of titles of interest for older readers. The website SheKnows has a new list of 12 Books about longevity that will change how you think about aging. If you're on the hunt for books featuring older women, USA Today recently recommended titles all featuring women over age 40. The Guardian also put out its own list of the 10 best "elderly heroines" in fiction. Clearly, no matter what type of books pique your interest, there will be something new for you to dive into this fall.