The Door Is Open: Medicare Open Enrollment For 2023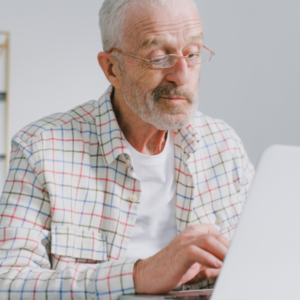 The Door Is Open: Medicare Open Enrollment For 2023
October 19, 2022
Along with Halloween and the changing color of leaves, Fall is the established time for Medicare Open Enrollment, which started on October 15th and runs through December 7th. While this period repeats every year (and we review it each year on agebuzz), your own situation may change from year to year: For example, where you live, which doctors your visit, what medications you take, what your finances will allow, etc. may all be different than last year. Thus, it's valuable to review your current situation, what your coverage needs are at present (and going forward) and what options are available. In particular, if your desire is to get coverage through a private Medicare Advantage Plan (also known as Part C of Medicare), it's valuable to understand the array of options, how they differ and which policy provides the best coverage for your needs. Unfortunately, estimates are that the majority of us don't take the time to compare and contrast available coverage options.
Broadly speaking, this open enrollment period is your chance to really dig deep to ensure that you are getting all you can out of Medicare, whether you go the traditional route or with the private Medicare Advantage Plan. You'll be balancing such factors as monthly premiums, co-pays, physician choices, medication coverage, and coverage for such perks as a gym membership or possible vision or dental coverage. US News has put out a useful series of articles that review some of the basic terrain for you. So grab a pen for some notes, and click here, here, here, here, and here. The good news is that whether you are in traditional Medicare or an Advantage Plan, you should see some modest price reductions from what you paid in 2022.
Perhaps the most interesting trend regarding Medicare is the movement of more and more seniors to Medicare Advantage Plans. Both the Kaiser Family Foundation and the Commonwealth Fund have come out with recent reports examining this trend away from traditional Medicare. No doubt, many are lured by promises of capped out-of-pocket expenses along with the potential for such perks as fitness club memberships and possible dental or vision coverage. Those are not small matters, depending on your health and needs. In fact, in 2022, 48% of Medicare beneficiaries (28.4 million people) enrolled in Medicare Advantage plans and the projections are that by 2025 that number will be over 50%. However, under the category of "there's no free lunch," some of the promises of perks and coverage may in fact be too good to be true. There are more and more reports of investigations of plans for fraudulent practices and coverage delays leading to real harm to patients. There are also insurance brokers available to help consumers sorts through the Advantage Plan options in their area, but many have partnerships or contracts that lead them to steer you toward certain options or to insufficiently inform you of all the options in your area. Many plans have also been accused of defrauding the Medicare system due to exaggerated claims of how sick their patient panels are. It is very possible that an Advantage Plan may be the best option for you, but it's definitely a situation of "buyer beware." You have to do your homework, know your specific needs and read the fine print before you sign on the dotted line. For some strategies to help you think through your decision-making process, open your notebook and click here and here. And for some independent, objective help about how to sort through all of the considerations, give yourself time to take a look here and here.