Never Ending: Long Term Care Costs Continue To Go Up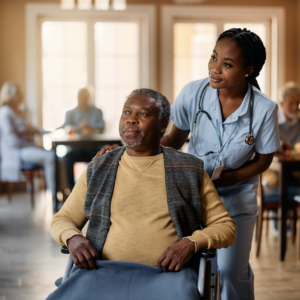 Never Ending: Long Term Care Costs Continue To Go Up
August 23, 2023
It likely comes as no surprise to agebuzz readers: Paying for the costs of long term care- whether in your home, at an adult day care center, or at an assisted living facility or nursing home- can be enormously expensive, in fact, out of reach for many if not most. While the costs may vary somewhat depending on where you live, we all face astronomical long term care costs, especially when help is needed for a substantial number of hours a day or if living in the community is no longer possible. To help you gauge the essential costs for where you live, there are a few resources you can tap into. AARP has a long term care calculator that allows you to ascertain the costs of a range of long term care services in your area. The AARP calculator is based on the data compiled by Genworth, which also has its own system for allowing you to calculate costs now and into the future. 
To put things in perspective, it's useful to consider the chances of whether you will need care, the type of care you might need, and the costs of that care. According to a report from the Center for Retirement Research at Boston College, about 20% of households with a retiree will likely not need help. Another 22% of households will need at least some minimal help with groceries, cooking, and bill paying. Another 38% will have higher needs, that may require more help with such activities of daily living as personal care and mobility. Then comes the last 24% whose needs are so substantial that they require round-the-clock care (much of which will be provided by unpaid family members). And what would this care cost? According to Genworth, in-home costs can easily add up to close to $5000/month. An assisted living facility can easily equal that for a semi-private room (though you should investigate exactly what you're paying for and whether there are hidden fees) and if you're considering a nursing home semi-private room, add another $3000 on top of that. And these are just median costs. Depending upon where you live, what amenities are included (or added on as extras), and what your source of funding is, costs can easily approach $100,000 a year. As a recent news report from the National Council on Aging made clear, the majority (80%) of older adults cannot afford the financial shock of long term care. In fact, most people do not even have the funds to respond to an emergency in their life. And it's only getting worse.
According to a new article in The Hill, between 2012 and 2019, the costs of nursing home care increased an average of 2.4% each year for a cumulative increase of over 20% during those years. Just this past month, nursing home costs experienced their largest single-month increase since 1997- a 2.4% increase in July alone. Prices for all types of long term care, regardless of their location, have grown enormously, as the population has aged, demand has increased, regulations require expensive responses, and staff shortages have placed more pressure on agencies and facilities. As was made clear in The Hill, "As the baby boomer generation ages, more Americans are in for a rude awakening as to just how expensive caring for older adults has become."       
Finally, as a refresher (or a "rude awakening" if you are new to this): Unless you are enormously wealthy, paying these long-term care costs can be a real challenge. Very little will be paid for by Medicare, and very few of us will financially qualify for Medicaid-reimbursed services, though it may surprise you to learn that in 2020, Medicaid was the primary payer for long term services and supports (LTSS), covering over half of all LTSS spending in the U.S. For most people, then, that means spending whatever resources you have saved and potentially spending down your assets to the point of Medicaid eligibility (but not every facility accepts Medicaid and there have been increasing trends of assisted living facilities evicting residents who can no longer pay privately and must rely on Medicaid). Some people get by with a combination of limited private-pay hours supplemented by unpaid family help. Kiplinger recently reported that more than 38 million Americans support their older loved ones with caregiving help and, on average, those caregivers spend $7000/year, out-of-pocket without reimbursement. 
If you were savvy enough to purchase long-term care insurance, you're in a fortunate but rare situation, as estimates are that only 10% of Americans over 65 have this insurance.  If you're already well into your later years or don't think you can afford this insurance, there are some possible ways to bring down the costs (which likely means less coverage). You might also be able to tap into your existing life insurance plan to obtain long term care funding, or even use the equity in your house to create a reverse mortgage (which carries its own financial risks). Certain states are beginning to try to create public pools of money to support the long term care costs of their residents, but these are in their initial stage, have faced pushback from many, and will not provide significant funding for anyone requiring long-term, substantial help for many years. So, at present, for those of us who face the need for long term care, the picture is troubling at best, with no real relief in sight.