Nap Time: Your Brain And Body Can Benefit From A Short Nap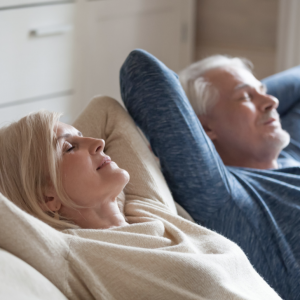 Nap Time: Your Brain And Body Can Benefit From A Short Nap
February 10, 2021
Perhaps it's been one of your pandemic silver linings: With no place to go and not much on your social calendar, maybe you've finally given in to that afternoon urge to lay down and shut your eyes. If you feel this way, it's not just you- there are biological processes going on to push you toward the need for a bit of sleep during the day in addition to whatever sleep deprivation you've suffered in the evening (or many evenings) prior. In fact, according to a 2009 survey by Pew, about ⅓ of all US adults report napping during the day. The benefits of a nap are extensive, ranging from the restoration of such brain functions as cognition, creativity, and memory, while lowering cardiovascular risks among other health benefits. In fact, a recent Chinese study (published in the British Medical Journal) of over 2200 people over age 60 (who averaged 6.5 hours of sleep per night), found a clear association between brief afternoon naps and stronger cognitive function. 
So what constitutes a "brief" nap? Experts recommend a nap of no longer than 20-30 minutes, giving you the right amount of sleep without the post-nap grogginess. As writer James Parker recently wrote in his Ode to Naps in The Atlantic, "The good nap alights upon you like the grace of God: weightless, unmerited, spirit-altering. The bad nap, the sad nap, lies in wait like Wile E. Coyote with an anvil." And in fact, a recent study looked at the relationship between longer napping and cardiovascular health and death and found an association between long naps (at least 60 minutes) and an elevated risk of cardiovascular disease and all-cause deaths. So best to set your alarm and limit your naps to under one hour.
And how do you get the most out of your 30-minute nap? Experts suggest that putting into place the right conditions conducive to shut-eye will make all the difference. So in addition to the alarm, schedule your naps for earlier in the afternoon (you don't want to interfere with your evening sleep), find a place to lay down and block out light and sound, and consider even a bit of caffeine right before you shut your eyes (as it takes about 30 minutes to kick in). Also, finishing your rest with a cool splash of water or exposure to bright light will also help you perk up post-nap.
Finally, for a bit of inspiration and solidarity with other nappers, you may want to check out the Instagram account, The Nap Ministry, which has over 300,000 followers happily falling into a brief but restful sleep.