Meet Your New Cultural Concierge, "Seenyer"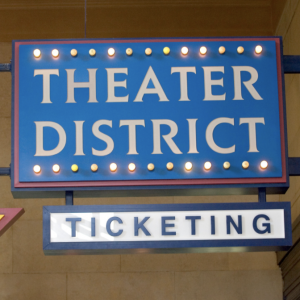 Meet Your New Cultural Concierge, "Seenyer"
February 17, 2021
Let's face it: By this point in the pandemic, most of us are tired or bored with the usual programs or movies we stream. We hunger for something new yet understand that a return to live theater or cultural venues is likely still a long way off. Fortunately, there's a new "cultural concierge" on the scene, specially designed to appeal to those 60 and above. Its name is Seenyer and it was founded by the creative advertising whiz Belinda Broido. Recently, agebuzz Managing Editor Connie Zuckerman was able to speak with Belinda about her new newsletter and platform. Already, the events she highlights are ready for you to join with just the click of your computer.
Below are excerpts from the conversation.
-Belinda, thank you so much for taking the time to speak with me! First, tell me in a nutshell- What is Seenyer? Who is it aimed at and what do you hope to provide to your audience? What do you want to accomplish with this new newsletter and website?
Seenyer is a free curated weekly newsletter and guide for the age 60+ community. It's a resource for an inquisitive, interested, and for now, housebound audience, searching for things to do and people to do them with. A virtual (for now!) feast of theater, dance, music, lectures, classes, museum tours, and some off-beat fun stuff.
-What motivated you to come up with the idea?
I was a Creative Director at JWT agency, and in my last years there found myself working on a number of campaigns  (mostly Pharma, of course!) typically directed to a mostly older age group. I was also getting to the age where I was receiving some "senior" publications in the mail, along with online ads directed to my advancing age. There seemed to be a lot of grannies swinging on porches, and so many of the images I encountered I just didn't relate to. So, I started to do some research on what boomers were really up to, and it wasn't that porch swinging after all. I found a curious, active, and engaged generation looking to be a part of a community reflecting their interests. Seniors today are pursuing further education, cultural enrichment, networking, hobbies, entertainment, and yes — even love. I wanted to be a local (New York City) source for that, to partner with museums, theaters, concert and lecture halls, universities, and more, to not only promote their offerings but curate Seenyer events designed to bring people with similar passions and interests together. Of course, this was all meant to be "live", pre-pandemic. But when all of us were forced indoors, faced with little culture and connection, I made the choice to go ahead anyway and provide virtual offerings. It's turned out to be a real lifeline as my subscribers can still fill up their calendar without leaving their home. And since all Seenyer events are currently online, you can be a part of the fun no matter where you live!
-What is your professional background? And what led you to focus on culture and entertainment specifically targeted to adults over age 60?
I started my career in the theater, predominately Improv. A creative director of a NY Agency thought my background (music, theater, writing) would be a wonderful skill set for advertising. He was right, but I have never lost my love for arts and entertainment. My research also confirmed that culture, along with continued education and community engagement were, in recent years, motivating boomers to move to urban areas or college towns in greater numbers. 
-Love the name- How did you come up with that?
I wanted something simple that would talk to/flag the age of our audience without sounding too old! Our subscribers like to see and experience everything, so there is a bit of a play there. But frankly, it just came to me one day. 
-What can readers expect of Seenyer both now and in the months to come? What are your plans for bringing Seenyer to a broader audience?
It appears it will be many months, possibly until next fall, that the 60+ group will be back in theaters, concert halls, museums, and lecture halls. Along with uncovering new and interesting online events every week, we will be adding Seenyer Zoom meetups. A "BOOK THE WRITER" book group and a cooking class are on the books, and on Feb. 7th we are co-hosting a "Local Hero" Talk Back with New Plaza Cinema, with actor Peter Riegert. We are also counting on our subscribers to continue to tell us what they want,  (and they do!) so we can curate events that speak to their passions and interests. And, like everyone else right now, I look forward to the time we can take Seenyer and our audience, back out in the world. To find out how to register for all of our offerings, click here for our Eventbrite page and sign up for the Seenyer newsletter!
-How can agebuzz readers subscribe to your newsletter?
Just go to seenyer.com to subscribe and look for it in your inbox every Monday.
Thanks so much, Belinda! Very much looking forward to the "culturally curated" months ahead via Seenyer!