High Profile: Starting Medications For High Blood Pressure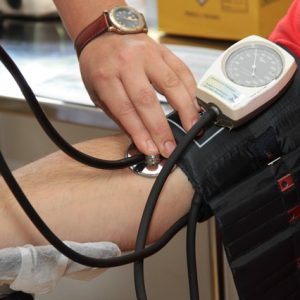 High Profile: Starting Medications For High Blood Pressure
January 16, 2019
Chances are if you're over 65, you're likely dealing with hypertension or high blood pressure. Statistics are that up to 80% of people over 65 have measurable high blood pressure. Aging can definitely contribute to hypertension, so keeping track of where you stand is important. For a broad overview of blood pressure issues, both the highs and lows, take a look at what the Merck Manual says here.  
If you and your doctor have determined that it's time to start medication to deal with this, you may have concerns about the possible side effects of the drugs. While not minimal, the adverse consequences of blood pressure meds are generally known and usually addressable. For more insights, take a look at this National Library of Medicine post, as well as the advice of pharmacist Dave Walker.
But some people cannot seem to reign in their high blood pressure. If yours continues to remain high despite your medication regimen, it could be you need to rethink your lifestyle or investigate whether you have other, underlying medical conditions causing hypertension. Before you despair, do some digging to determine what may be happening to you- and take a look at the advice of the Harvard Heart Letter here.