Fashionable Finds: Let These Ladies (And Clothes) Inspire Your Fashion Choices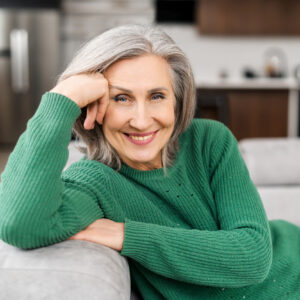 Fashionable Finds: Let These Ladies (And Clothes) Inspire Your Fashion Choices
May 17, 2023
So it's that time of year when many of us have "events." Whether it's a wedding, graduation, reunion, or just plain social get-together, you're likely thinking about what's currently in your wardrobe and what additions you may need. And as perennial as the flowers this time of year come the questions many of us ask ourselves: What should I wear? What's appropriate and what looks good? What kind of style do I want to project? And what would I be comfortable and confident wearing? Well, we have a few suggestions and sources of inspiration.
First, let's consider the occasion dresses. Town and Country Magazine recently posted "The Most Flattering Dresses For Mature Women." With a range of suggestions of varying styles and prices, you'll likely find something that will work- but will you like it? Will it reflect who you are? For that, you may need to dig a little deeper to discover a sense of individuality and creativity. Alyson Walsh, the blogger behind That's Not My Age, has discovered 5 grand and glorious fashionable women, each with a social media presence that shows off their unique sense of style as older women. Some are American, some are European, and all are women not only of style but of substance, with a strong fashion sense and air of confidence found in their clothing choices. So tie on a scarf and read more here. And if your style is a bit more subdued, you may want to check out Ms. Walsh's own fashion choices for herself, which she graciously posts on her website.
One additional source of inspiration? The blogger and social media influencer, 76-year-old Candace Leslie Cima, has also been recognized in many recent mainstream posts as an older woman of style with practical and accessible fashion advice that doesn't submit to ageist stereotypes about what older women should wear. Check out this recent post about her here. Or, if you were once a devotee of Kate Spade but now feel you've moved beyond that (but still love the Kate Spade vibe) consider the clothing company Frances Valentine, originally started by Spade with partner Alyce Arons, whose clothes are intended to ensure women in their 40s, 50s, 60s and beyond have fashionable clothing, including options for those special events.
But perhaps the most fun source of inspiration this season may come from those fabulous leading ladies (in their 70s and 80s) currently seen in the movie The Book Club: The Next Chapter. While critics may not be wild about it as a movie, those interested in fashion for older women are sure to delight in the individual clothing wardrobes of Jane Fonda, Candace Bergen, Diane Keaton, and Mary Steenburgen, each of whom portrays a sense of comfort, confidence, and individuality in the clothes she wears throughout the film. In fact, the costume designer for the film, Stefano De Nardis, specifically ensured that the women were dressed as the vital and vibrant women they are, rather than according to some pre-conceived notion about what was "age-appropriate." To find out more about the clothing selections, grab some popcorn and read here.