Eyes Wide Open: How To Approach The Medicare Annual Enrollment Period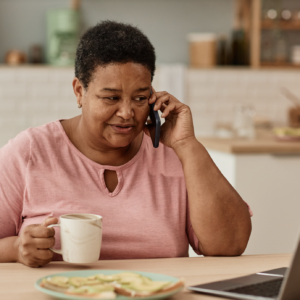 Eyes Wide Open: How To Approach The Medicare Annual Enrollment Period
October 18, 2023
If you're an agebuzz reader, then you or a loved one likely has health insurance through Medicare: either the Original Medicare (along with a Medigap Supplemental Policy) or a Medicare Advantage plan, which covers all that Original Medicare does but may also offer additional benefits (along with certain costs and restrictions). You may also have a Medicare Part D Prescription Drug Plan. Now that we've hit October 15th, we've entered the season of the Medicare Annual Open Enrollment Period, during which you have the option of switching your plan from Original Medicare to a Medicare Advantage Plan; Switching to a different Medicare Advantage Plan if you already have one; Switching from a Medicare Advantage Plan back to Original Medicare; Or even switching your Medicare Part D Prescription Drug Plan. As you can see, there are a lot of options to consider during this Open Enrollment Period (which began on October 15 and ends on December 7th). 
Many people don't realize that Medicare plans can change every year, including changes in benefits, items covered, or costs. So it's imperative that you pay attention to the fine print, do your homework and ultimately determine what changes, if any, make the most sense for your health and your wallet. As noted in an earlier post, agebuzz has partnered with Chapter, a free Medicare advisory service, to help you sort through your options and determine what makes sense for your unique situation. This can all become somewhat confusing, even if you consider yourself well-informed. You may want to check out Chapter's useful description of when you can change your various Medicare plans, depending on your current coverage. But for now, let's focus on the 2023 Annual Open Enrollment Period.
As you consider your options and review your current coverage- and how that coverage might change (you should have received by either mail or email an Annual Notice of Change from your plan)- we wanted to give you a few questions to ask yourself before coming to any firm conclusions about your insurance:
-What do you like and dislike about your current coverage? Have your health conditions or medications changed since you signed up for your current coverage? What needs do you have that are currently not covered?
-Has your budget changed since you signed up for your current coverage? Is the cost of your current coverage going to go up? Do you need to find a plan that meets your needs but is perhaps more affordable?
-Are you happy with your current physicians and other care providers? Do you want to make sure you can continue to see them with whatever coverage you have?
-Are there services or benefits not available from your current coverage that you would like to secure with new coverage, such as a vision, dental, or hearing plan?
-Are you hoping to gain some lifestyle benefits to help you age in a healthier way, such as gym membership or nutrition counseling?
-Are you planning a move so that your coverage options may change in your new location?
-What worries you most about your health and your insurance coverage? What coverage options do you need in order to address those concerns?
Then there are the specific qualities of particular plans you need to consider. Here are some questions to ask yourself and some resources from Chapter that will help you sort fact from fiction:
– Do you want to try to stick with Original Medicare (with additional Medigap coverage) or do you want to try out a Medicare Advantage plan? How do you make that decision? Chapter recommends you review the various considerations here.
-Can I find out from Medicare what my options are for 2024 coverage? You can go to the Medicare website but the information on the website is not always 100% complete or accurate. You can also check out the website for the State Health Insurance Assistance Program which should have guidance for navigating Medicare for your particular location. Or you can get individual one-on-one counseling and guidance by speaking with a Chapter Medicare Advisor free of charge.
-What if I decide to switch my coverage for 2024 but am not happy with the results? Until the end of the Annual Open Enrollment Period, you can change your mind as often as you'd like. Once the Annual Open Enrollment Period ends on December 7th, your new coverage will begin on January 1st, 2024. If, after that time you are unhappy with your new coverage, you can switch to another Medicare Advantage plan or back to Original Medicare from your Advantage plan during the Medicare Advantage Open Enrollment Period which runs from Jan 1 – March 31st, 2024. This can be confusing and a bit tricky, so refer to Chapter's explanation of switching plans and the various enrollment periods here.
Just from this brief review, you can see how the choices you face, and the characteristics of the plans, can be confusing, perhaps even overwhelming. The success of your choice very much depends on your understanding of your own needs along with your understanding of the details of the plans you are considering. The fine print is important. While you can go it alone, you may find it valuable to have a helping hand to sort through everything that could influence and affect your options. For a good review of everything you should consider now that the Annual Medicare Open Enrollment Period is here, grab your calculator and medication lists and click here. And if you want to schedule a free, live session with a Medicare advisor from Chapter, it's as easy as clicking here.
agebuzz strives to provide you with the best factual, accurate, and evidence-based information on all aspects of aging. Our partnerships and recommendations are made with care and integrity. If you access a service we link to on our site, agebuzz may earn a modest commission. This helps ensure that all agebuzz content remains free of charge and that we have the resources we need to provide you with the best information and insights we can.