Double Trouble: One Spouse's Aging Attitude Can Impact The Health Of The Other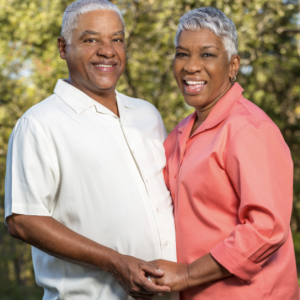 Double Trouble: One Spouse's Aging Attitude Can Impact The Health Of The Other
November 11, 2020
If you've been in a relationship long enough, chances are you and your partner or spouse are likely to have a deep influence on each other: you likely share norms, experiences, and inside jokes that the rest of the world may not understand. And now, a new study out of the University of Michigan and Zhejiang University concludes that you may also be intricately tied together by attitudes about aging. In essence, this study reports that negative thoughts about aging in one spouse can have detrimental health consequences in the other spouse, even if that other spouse was not initially ill. 
We have known for a while that negative attitudes about aging can have a self-fulfilling prophecy: If you internalize ageist stereotypes and worry about growing older, chances are you will then see a negative impact on your physical well-being. Believing can become reality. What this new study seems to suggest is that such negative self-perceptions can spill over and affect the health and well-being of your aging spouse as well. So, for example, when women hold negative self-perceptions about aging, this can lead to negative consequences for the physical health of their husbands (as women usually take charge in the relationship for health-promoting behaviors for themselves and their families). Conversely, the research shows that when men have negative perceptions about aging, this seems to cause mental health distress in their wives, rather than physical deterioration. One thing seems clear from this study: Efforts to help one spouse may necessitate bringing the other spouse into the conversation, given that their health may in fact be intertwined. To find out more, grab your partner and read here.
To add to the evidence, another new study out of Brigham and Women's Hospital in Boston examined the cardiovascular health of older couples, looking at the health behaviors of "the unit" as a way to think about improved cardiac health for each spouse. The study found a high degree of concordance between the unhealthy heart-risk behaviors of both spouses, leading to the conclusion that efforts to reform the risky health behaviors of the "sick" spouse would benefit from including the spouse that the patient "is doing life with." Apparently, the WHO has already suggested health care should be examined within the confines of a family unit, rather than thinking of each person on his or her own. So call that family meeting and read more here.