The Good Books: What's Out Now And What's Coming In The Fall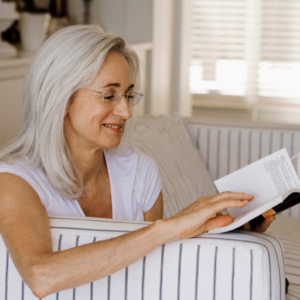 The Good Books: What's Out Now And What's Coming In The Fall
August 18, 2021
While we still have a few weeks of official summertime left, you may be scrambling to get in those last few books on your summer reading list or you may be getting ready to line up those Fall book club recommendations. Whether you're a fan of fiction or need to get your fill of history, biography, or other non-fiction genres, there are great suggestions awaiting you from various book reviewers.
To start, consider the newly published, 5-star, rave-reviewed book, Four Thousand Weeks: Time Management for Mortals, written by British journalist and author Oliver Burkeman. The title of this book is no accident: It essentially describes the number of weeks of a life lived to the age of 80. In what amounts to, as Burkeman describes it, "an absurdly, terrifyingly, insultingly short" life span, Burkeman's central thesis is that you need to consciously and purposefully determine how you make meaning of that short life span and determine for yourself what's important and what's really not. Recognizing the finitude of your life can free you from the distractions that take you away from what's meaningful, although those distractions are tempting- because what's meaningful is often difficult or scary. In an article in The Guardian appearing in conjunction with his book's publication, Burkeman writes, "Distraction truly matters- because your experience of being alive consists of nothing other than the sum of everything to which you pay attention." The Wall Street Journal review of the book described it as "a read well worth your time." So don't despair that this book, also described as entertaining and humorous, will be a useless distraction. Instead, soak up Burkeman's wisdom to set your life on a meaningful path and find out more here. 
Regarding Fall selections, the lists are beginning to appear and some of your favorite authors are likely on them. The Associated Press just came out with a comprehensive list encompassing hotly-anticipated works of fiction, history, poetry, memoir, and politics, many reflecting the impact of the coronavirus pandemic.  Goodreads also came out with its list of Members Most Anticipated Fall Books. Whether you're a fan of Jonathan Franzen (The Corrections), Amor Towles (A Gentleman in Moscow), or Anthony Doerr (All The Light We Cannot See), you'll be delighted by their new books arriving in bookstores (or on Kindles) this Fall, along with such non-fiction authors like David Sedaris and Jane Goodall. 
With an almost completely different collection of upcoming books, Vogue magazine just put out its own list of The 20 Best Books To Read This Fall. That list includes new works by such best-selling writers as Lauren Goff (Fate and Furies), Ann Patchett (The Dutch House), Colm Tóibín (Brooklyn), and Colson Whitehead (The Underground Railroad). Finally, Bloomberg rounds out its recommended list of new books with titles including Washington at the Plow: The Founding Farmer and the Question of Slavery by Bruce A. Ragsdale and Empire of Rubber: Firestone's Scramble for Land and Power in Liberia by Gregg Mitman. So whether you want to escape reality or better understand our current times, the world (and your local bookstore) is your oyster.