Stuck In Your Head: Music Memory Survives In Dementia Patients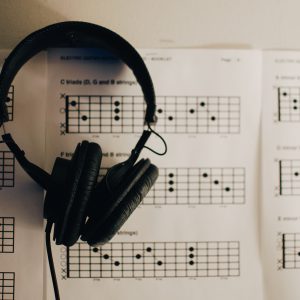 Stuck In Your Head: Music Memory Survives In Dementia Patients
January 14, 2019
We've all experienced the annoyance of having a song stuck in our head. While that can be distracting and seem pointless, in fact, the ability of our brains to latch onto music can be healing. Research confirms the significance of music in our brains. And when you're connected to a particular song or a piece of music, your brain actually tingles with delight. This sensation is called the Autonomous Sensory Meridian Response (ASMR) and is so prominently delightful that it has been described as a "head orgasm".
According to new research published in the Journal of Prevention of Alzheimer's Disease, the part of the brain responsible for ASMR does not deteriorate in people with Alzheimer's. While Alzheimer's can cause deep, hazy confusion, music can actually pull patients out of this cognitive fog. There are now even organizations, such as Music & Memory, a New York City-based nonprofit group, training caregivers to incorporate personalized playlists into patients' daily care plans.
Patients with dementia can also benefit from music through singing. NYU researcher Mary Mittelman has found that dementia patients had better communication with their caregivers and increased self-esteem after singing, and choral groups for people with dementia are now cropping up. For example, in Illinois, The Good Memories Choir recruits singers with dementia, along with their caregivers, to perform in community programs, as does the Giving Voice Chorus in Minnesota. So the next time you have a song stuck in your head, smile and know this is a useful brain quirk that can stick with you for life.