Spread This News: Coronavirus And Older Adults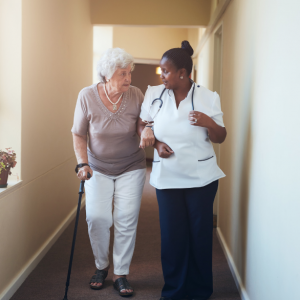 Spread This News: Coronavirus And Older Adults
March 4, 2020
By now you've likely heard about the coronavirus, the respiratory viral infection that appears to spread from person-to-person by respiratory droplets. While our understanding of the disease, its origins and spread within our communities is rapidly evolving (the news in this post is current as of March 4th, 2020), at this time there is some certainty to be gleaned and sources of good information to keep yourself up-to-date. To begin with, you need to have the CDC website and the World Health Organization (WHO) website on speed-dial, so that you can be sure to know the latest scientific research and information about the virus. The WHO also has a section about coronavirus myths that you may find valuable. You will also find helpful updates on the Johns Hopkins University website and on Medline Plus, from the US National Library of Medicine. Trusted sources of information are important, as there are already reports that older adults are being targeted for coronavirus scams.
Regarding who is most at risk for the virus and its harmful consequences, current data all seem to point to older adults, as seniors often have compromised immune systems. They're also vulnerable due to underlying chronic disease and living in close quarters in residential care facilities. In fact, the first significant outbreak in the US has been at the Life Care Center of Kirkland, Washington, a skilled nursing and rehab facility with a large senior population. The CDC has now issued specific guidelines for long term care facilities to help in the prevention and spread of the virus within such facilities. As well, such groups as The Society for Post-Acute and Long Term Care Medicine, and the National Center for Assisted Living have introduced guidelines for member facilities in recognition that residents and staff of long term care facilities are perhaps at more risk than any other individuals. As you might guess, these guidelines focus on identifying symptoms, limiting transmission, isolating and quarantining those affected and limiting outside visitors who may either put residents at risk or may themselves become infected because of exposure within the facility. Given that 2.2 million Americans live in long term care facilities, there's an urgency to ensuring that such facilities practice prevention and containment protocols to the best of their abilities, though it's not quite clear if all facilities are up to the task.
And speaking of prevention and containment, common-sense precautions, like those advised during the flu season, should be on the top of everyone's agenda, but especially when coming into contact with older adults. These include rigorous hand-washing, coughing into an elbow rather than hands and avoiding close contact if you don't feel well. For more on prevention, and maintaining a reasonable state of mind, take off your mask and read here.