Science-Backed Skin Care: Products With Proof For Sun-Damaged Skin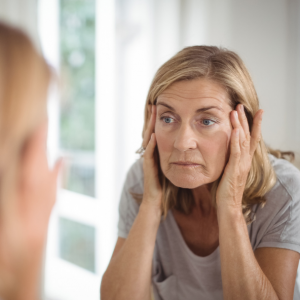 Science-Backed Skin Care: Products With Proof For Sun-Damaged Skin
July 31, 2019
Let's face it: summertime is likely the time of year you think most about your facial skin. There's no getting around the enormous damage that can happen to your face due to sun exposure (and are you wearing sufficient sunscreen?). But even if you're good about slathering on the SPF 50, or are fortunate by genetics or your ethnic background to be spared some of the worst effects of UV rays, what about the damage already done? How do you know what products are really going to help with the problems caused by your casual summer habits from years past?
There is scientific evidence supporting the anti-aging value of many skincare products for sun-damaged skin. In case you're not familiar, products incorporating Vitamin A (that is, products containing retinol or retinoids) are probably your best bet when it comes to countering the fine lines, collagen breakdown or pigment problems from too many days spent on the beach. For a comprehensive overview of Vitamin A and it's scientifically-backed benefits for sun-damaged skin, put on your shades and read here. And while the strongest versions of retinol require a prescription from a physician, there are some over-the-counter products that dermatologists also recommend and there is one product on the market now, Differin, that was previously by prescription only but is now available OTC both for acne and for treating aging skin.
There's also scientific evidence of the value of Vitamin C serums for skin that's suffered the effects of too much sun. So open your medicine cabinet, search for the serums, and read more about Vitamin C here. And for some dermatologist-recommended skincare that goes beyond the retinol-based products, take a look here.
Finally, some of us are most open to the products truly tried and tested by our peers. We want to know what others have sworn by in their efforts to forestall the skin damage of summer. So, for some recommended "can't live without" skincare salves from The Fine Line, rinse your face and turn your eyes here, or take a look at the cooling antidotes recommended by style guide Alyson Walsh here.