Risk Manager: COVID Variants And Shifting Risks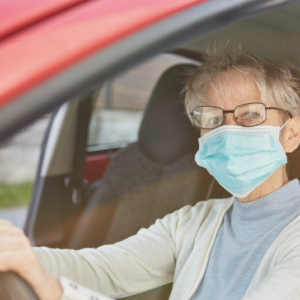 Risk Manager: COVID Variants And Shifting Risks
September 15, 2021
Well, COVID deniers aside, it seems we're not likely to get back to any level of pre-pandemic normalcy anytime soon. Instead of managing full calendars and social soirees, we're left with managing the risks of breakthrough exposures and endemic COVID–  which means we're likely to have COVID circulating in our society and a part of our lives for the foreseeable future, even if we've been vaccinated and are preparing for a booster. 
As for those breakthrough infections (meaning infections despite being fully vaccinated), generally speaking, such infections are limited in numbers, though the more people become vaccinated, the more the number of breakthrough cases will inevitably arise. As previously stated, no vaccines are 100% effective and COVID is the same. A certain number of us will become infected even though we received full vaccination, and if you're older than age 65, you're at increased risk that your breakthrough infection could be more serious. According to collected CDC data, 70% of breakthrough cases leading to hospitalization (meaning more serious infection) have been among adults age 65 and over and 87% of deaths from breakthrough cases have been among those age 65 and older. In 71% of these breakthrough cases in older adults, the patient had 3 or more underlying health conditions, such as diabetes, heart disease, or an autoimmune disorder. We also do not yet have a clear understanding of whether a breakthrough infection can lead to "long" COVID problems. To read a personal account of someone who suffered a challenging breakthrough infection (yet fortunately not serious enough for hospitalization), pull out your oximeter and click here. And to learn more about breakthrough infections and long COVID, read here.
So at this point, how do you determine where your risks lie and what you can currently do to enjoy yourself but stay safe nonetheless (with the assumption that you are fully vaccinated)? As one expert recommends, "Get vaccinated, act unvaccinated." Essentially, the message is not to solely rely on the vaccine as your only tool for safety. Given the virulence of the Delta variant (as it replicates more quickly and is more contagious than the original variant), mask-wearing continues to be an important component of safety measures, especially when indoors and not among household members or in very crowded or close quarters beyond 15 minutes. There are experts who even suggest that being in outdoor sports stadiums is a no-no right now, even if you're vaccinated, as the shouting, yelling, and crowding all put you at enhanced risk for the Delta variant, regardless of whether or not you're fully vaccinated.
In all venues, whether indoors or outdoors, experts continue to emphasize several key components to determining your risk: Are you in a geographic region with currently high transmission rates (you can use the CDC COVID Data Tracking to help determine what's going on in your community)? Will you be in a crowded setting, where there are people of unknown vaccination status? What is the ventilation like in the setting in which you'll be spending time? (The New York Times recently ran a post of 6 essential questions you should ask about ventilation before you spend time in an indoor setting.) And do you have people in your life (young unvaccinated children or perhaps older, more vulnerable seniors) who could become seriously ill if you come down with an infection, especially if you are infected but asymptomatic because you've been vaccinated? In this day and age, these are all serious and important considerations you need to think about prior to engaging in any activity outside of your immediate household.
Some of us struggle with these questions and yet some of us are determined to plow ahead, regardless of the risk. For example, the Wall Street Journal recently reported that "snowbirds" appear to be heading back to Florida and Arizona this winter, despite the high levels of viral transmission in each of these states. Is that safe? Is that wise? In this new era of COVID risk management, those are judgments we each need to carefully consider, for our own well-being and that of our loved ones.