Reality Check: New Insights On Getting And Receiving A Dementia Diagnosis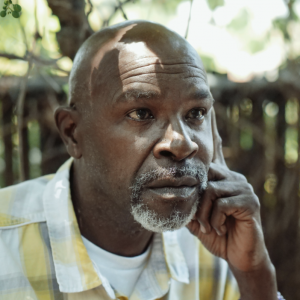 Reality Check: New Insights On Getting And Receiving A Dementia Diagnosis
June 2, 2021
As we've documented in numerous previous posts on agebuzz, accurately diagnosing dementia, especially in its early stages, is never easy. There are limitations in the technology and stigma attached to the diagnosis as well as reluctance among physicians to diagnose a patient when there are no real effective therapeutic interventions to help. We do know that lifestyle changes can potentially slow or lessen the progression of the disease, an important factor given that the data show that 6 million Americans are thought to be living with Alzheimer's, but in fact, only ½ of them have received an actual diagnosis. Further, it's estimated that 20-30% of those who see a specialist because of memory or cognitive problems receive an inaccurate diagnosis. What seems clear, then, is the need to take the shame and stigma out of making such a diagnosis, as well as the need to improve the availability and accuracy of diagnostic tools.
Regarding shame and stigma, there are forceful clarion calls emerging that urge us all to accept such a diagnosis as part of routine primary care and to recognize that receiving such a diagnosis is not automatically the equivalent of being seriously or significantly impaired. (For further insights, read about "the tragedy narrative" described by agebuzz guest blogger Mary Fridley.) For example, in a recent article relaying the thoughts of newly diagnosed patients, the website Being Patient leads with the headline, "I am the very same person you knew before." In this article, recently diagnosed patients make clear that among the most difficult parts of a diagnosis is not so much how they feel but rather, other people's misperceptions about their current mental state. As one exasperated patient proclaimed, "It's very often diagnose and adios" when it comes to physicians offering support or outsiders understanding the situation. Another person diagnosed with Alzheimer's, neurologist Dan Gibbs, recently published a memoir about being diagnosed himself, after spending 25 years as a physician for Alzheimer's patients. Entitled A Tatoo On My Brain: A Neurologist's Personal Battle Against Alzheimer's Disease, Dr. Gibbs reveals how his own diagnosis came about and he urges readers to move beyond preconceptions that Alzheimer's is only defined by its later-stage symptoms. To find out more about Dr. Gibbs and his personal journey, click here. And one other way to lessen the stigma and increase the number of patients diagnosed? As advocates Nora Super and Diane Ty of The Milken Institute recently recommended in their essay in STAT, we need to create and integrate an annual cognitive assessment into every annual check-up so as to normalize and routinize the diagnosis of dementia.
But what about those diagnostic tools? While we previously mentioned the advent of a blood test now available in limited settings, there also exists the Positive Emission Tomography (PET) scan which uses special chemicals injected into the bloodstream to help "light up" brain tissue that contains the plaque suggesting the presence of Alzheimer's. However, as explained in a recent essay by advocate Jim Taylor (whose wife has Alzheimer's), the lack of regular Medicare coverage for this test means only a limited number of patients (primarily those enrolled in clinical trials) gain access to this useful scan. However, the arena may be shifting with research just published. According to a new study in Nature Medicine, scientists have devised a simple blood test that, in combination with several brief memory exams, will yield a prediction of Alzheimer's risk with 90% accuracy. This could be a real game-changer when it comes to predicting and diagnosing dementia in a primary care setting and getting a diverse range of patients on a path of lifestyle changes and preventive measures to lessen the impact of their potential Alzheimer's diagnosis. This would also make it easier to enroll patients in emerging clinical trials, which is critical if progress is to be made on developing effective therapeutics. For more on this potential game-changing risk prediction tool, roll up your sleeve and read here.