Pandemic Procedures: Are You Embracing Cosmetic Treatments During Covid?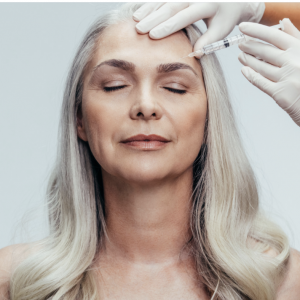 Pandemic Procedures: Are You Embracing Cosmetic Treatments During Covid?
October 14, 2020
Maybe you're tired of Zoom calls and FaceTime- but maybe you're also tired of regularly seeing your own face up on the screen, as you're confronted with the lines, wrinkles, and spots on your face that reveal all too clearly your age and the exposure you've had to the sun. And if you feel that way, you're not alone. Recent data demonstrate that despite a drop in surgical procedures in all facets of medicine during the pandemic, the one area of surging demand has been in the arena of plastic surgery- specifically, facial treatments, including Botox injections. With elastic waistbands and sweatpants, few of us are needing the previously in-demand procedures of tummy tucks or liposuction. Instead, we're seeking out fillers, injections, and Botox for everything above the neck. As one dermatologist noted, "We are spending so much time staring at ourselves on Zoom and FaceTime that we're really starting to notice things that bother us that we can change." And, under the heading, "Can You Have Too Much Botox?" Dermatologist Dr. Matthew Lin recently posted that Botox procedures have increased by more than 700% over the past 20 years. That is a lot of Botox- but too much? Apparently, in his review of Botox and how it works, Dr. Lin suggests that while it's generally a safe procedure, the best approach is "less is more". So, to learn more about Botox, turn off your Zoom and instead click here. (And, as a footnote, you should be aware that your computer itself, with the blue light it emits, can actually be aging your skin!)
The one place where Botox appears to have limited value (and no FDA approval) is for your aging lips. And while our masks may be hiding problems with our lips, for many of us the years have certainly taken their toll. Our lips get thinner due to collagen loss and sun exposure, and for many, little vertical lines form a chain above and below our lips. Since Botox is not generally an option, other approaches for lessening the lines include various fillers, chemical peels, and laser resurfacing. But for those of you not interested in cosmetic techniques but in need of some lip relief- especially given the chafing and rubbing that comes from all of the mask-wearing- you may find some satisfaction by looking at The Wirecutter's Best Lip Balms of 2020.