Entertainment Outlook: Options For Distraction This New Year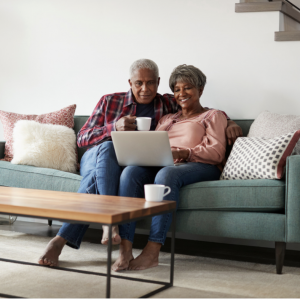 Entertainment Outlook: Options For Distraction This New Year
January 6, 2021
With a new year upon us, many will likely welcome fresh distractions for engagement and entertainment. With movie theaters, concert halls and most other performance venues still closed to audiences, that likely means investigating the viewing options available in your own home- either on the television, computer or Kindle. Fortunately, there's no shortage of offerings whether you want to dig into a new book, settle down for a movie, or indulge in a multi-part series or television show.
As for books, several new lists of the most anticipated books by such acclaimed authors as Kristen Hannah and Kazuo Ishiguro are out and ready to lure you to a comfy chair. So heat up the teapot and check out these lists of upcoming 2021 anticipated bestsellers from Goodreads and The Washington Post. And for a list of what's immediately available for reading this month, fire up the Kindle and click here.
With a backlog of exciting Oscar-worthy movies waiting to be released, movie lovers may not be able to enter a theater anytime soon, but you'll likely be thrilled with the offerings available for streaming. Both The New York Times as well as AARP have rounded up the best films (and television shows) from Amazon, Netflix, and HBO that you'll be able to view from home this month. So pull out your remote and click here and here to create your watch list.
Finally, if a good television show or mini-series is up your alley, the options for those look enticing as well! Whether it's science fiction or political friction, you'll find new offerings from some of the biggest creators of television shows, including Shonda Rhimes and Ryan Murphy, and including such noteworthy actors as Judi Dench and Idris Elba, along with documentaries by such filmmakers as Martin Scorcese and subjects including Tiger Woods. So sit back, grab some snacks and check out the offerings here, here, and here.