Closing The Books: Book Purchases As The Year Ends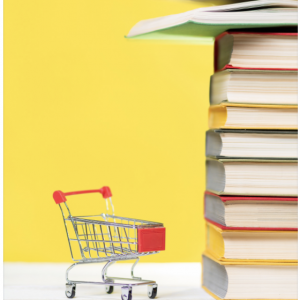 Closing The Books: Book Purchases As The Year Ends
November 18, 2020
It's never too early to think about the December holidays and, especially this year, it's a welcome distraction to think about the coming new year. For some of us, this has been a year of reflection and reconsideration of what's important in life and how we can uplift and enlighten ourselves and others. For that, there's almost always a good book to recommend. Whether you're on the hunt for fantasy fiction or grounded reality, there are new titles to lure you into the realm of reading.
First up, Esquire has a list of the best books of 2020 to elevate your reading list. If you want to delve deep into particular topics of aging, consider this Wall Street Journal list of the best books about aging and retirement from 2020. Or consider the in-depth reading list from Alzheimer's website Being Patient, which recently published its essential reading list of books on Alzheimer's, dementia, and other complex brain health issues.
If you're specifically on the lookout for new titles that your gift recipients are unlikely to own, take a look at the list of best anticipated 2021 books from the website The Bibliofile. Or if you're a fan of Michiko Kakutani, the Pulitzer Prize-winning former literary critic of The New York Times, peruse her recent recommendations of books to gift for the upcoming holidays. You may even want to purchase her own recent book, Ex Libris: 100+ Books to Read and Reread which just came out.
Finally, speaking of book purchases, there's a new game in town for those of you who want to buy local rather than Bezos (Amazon) yet to do so from the comfort of your own home. The website is called Bookshop and it's a non-for-profit platform that allows local indie bookshops to set up virtual stores and sell online, while not having to handle the burdens of shipping. A socially conscious alternative to Amazon, Bookshop provides the online space for over 900 US bookstores (with more international stores coming online) to give you their unique recommendations and allow you to support local businesses, even if you can't leave home. To find out more, empty your Amazon cart and instead look here.