Check This Out: Elizabeth Bailey, Author Of The Best Selling Book, The Patient's Checklist, Is Now An agebuzz Guest Blogger!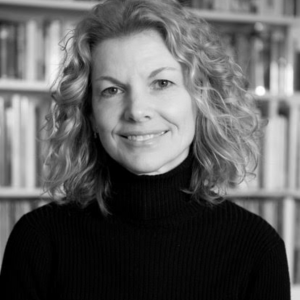 Check This Out: Elizabeth Bailey, Author Of The Best Selling Book, The Patient's Checklist, Is Now An agebuzz Guest Blogger!
May 12, 2021
You may know her best as the author of the New York Time's best-seller, The Patient's Checklist: 10 Simple Hospital Checklists To Keep You Safe, Sane And Organized. She's an expert on everything you need to consider if you or a loved one becomes hospitalized. But writer Elizabeth Bailey also has a broader array of insights and expertise that we're excited to share with agebuzz readers, as she becomes our latest Guest Blogger! As an introduction, agebuzz Managing Editor Connie Zuckerman recently interviewed Elizabeth and discovered lots of interesting aspects to Elizabeth: her music and patient advocacy backgrounds, how she came to write about checklists for hospital patients, and what she's gone on to explore, both in the health care realm and beyond. Below is an edited version of this conversation:
CZ: Elizabeth, thank you so much for taking the time to speak to me. I'm so excited to welcome you as a new agebuzz Guest Blogger and I'm excited that agebuzz readers will benefit from all of the wisdom and insights you've acquired through your work! 
First, I'd love a bit of background about you. I understand you grew up in New York City and your first professional occupation was in the music industry- as a video director and producer. Can you tell us how you found yourself in that field? What drew you to that? Has music always been important in your life?
EB: I grew up across the street from Washington Square Park in Greenwich Village during the exciting but tumultuous '60s and '70s. My playground was also the epicenter for all sorts of meetings for revolutions in music, art, politics, culture, and social change. As it happens, I wanted desperately to be a flower girl but was a kid at that crucial juncture so instead, I traded with them – flowers or beads for lemonade from my playground stand. Politics, music, film, and school were the cornerstones of my daily life as a child. In the '60s and '70s, there were 10 movie theaters in and around 8th street and they became my stomping ground as a young teenager. There were also so many concert venues and tickets were so cheap that by the time I was in 8th grade, I was going to 2 or 3 concerts a week. The first concert I saw was Traffic at the Academy of Music on 14th Street. When I graduated from college as an English major, I moved back to NYC with no particular plan. I worked at the Lone Star Cafe at night, a small club on 13th Street while pounding the pavement for work as a production assistant on any kind of film project. It was the dawn of music videos and everybody was making them and there was just so much work. I started as an untrained personal assistant but within a few years, I was producing music videos and then started my own production company. That eventually led to being hired by Elektra Records to run their music video department. It was then that I started to direct projects for some of the musicians I got to know.
CZ: Your current work- as an author and patient advocate- took you in quite a different direction. Can you tell us how and why you made a pivot? In particular, what led you to shift your interests and professional life toward health care?
EB: In my book, The Patient's Checklist, I recount the story at greater length of how I came to dramatically shift gears and focus on patient advocacy. The nutshell library version will be all too familiar in theme, if not specifics, to both patients and families. My Dad's health was destroyed from a misdiagnosis and a cascade of ensuing communication failures among his healthcare team. It resulted in a catastrophic medical crisis from which he never fully recovered. Initially, he was hospitalized for over 6 weeks at a premier NYC medical center. I was the family member who was with him day to day. By the second day, I thought his hospital room was the worst run film set I'd ever been on. No one was talking to each other. Too many things were falling through the cracks which directly impacted the quality of care my Dad received. As a producer on set, I was used to being the "layperson" who had to coordinate highly specialized film crews to work together. I had an insight that I could help people "produce" their way through a hospital stay by trusting their common sense and intuition (and creativity) and relying on simple checklists as reminders when things got chaotic. I saw family participation as a creative and essential contribution to any healthcare crisis from the beginning. And I guess I came at it from an innately grassroots perspective based on how I observed change happening as a child. 
CZ: I understand you have a graduate degree in health care advocacy from Sarah Lawrence and that you worked at a New York City hospital as a patient representative. What was that experience like? What sorts of issues did you encounter and address in your time working at a hospital?
EB: I will always hold my colleagues who trained me as a patient representative in the highest esteem. Interestingly, they were all Sarah Lawrence College (SLC) graduates as well. Foundational to the SLC program was advocating for the voice and agency of the patient and family caregivers in any medical encounter. I was lucky to work as a patient representative before hospitals became consumed with patient satisfaction surveys. While I was a patient advocate, I was called in by patients, families, nurses, or doctors to essentially troubleshoot by facilitating communication. In our cost containment healthcare system, those on the frontline – and by that, I mean staff as well as patients and families – are asked to navigate a medical crisis when time is the most precious commodity. Limited time impacts all healthcare encounters by eroding trust because it limits communication, education, training, and deep listening. I saw a lot of sentinel events at the hospital because of communication errors. I also saw a lot of bias in how patients were treated based on their race, gender, and economic status. Much of my work at that time was advocating for the patient's voice. 
CZ: You are likely most well known among agebuzz readers for your best-selling book, The Patient's Checklist. Tell us about your decision to write the book and if possible, a summary of the valuable and practical insights the book contains.
EB: The Patient's Checklist evolved from the system I developed for my family to keep us all on the same page during my Dad's long hospitalization. As I said above, the hospital room struck me as the worst run film set I'd ever been on. Filmmaking is a very time-sensitive project dependent on the collaboration of highly specialized teams. As a producer, I used simple checklists I developed to make sure people were talking and nothing fell through the cracks. These checklists were fundamentally about common sense and keeping track. I realized they could be adapted to help families "keep track" of what was going on in the very unfamiliar and intimidating world of a hospital. At the end of the day, I wanted patients and families to value and contribute the expertise of the "lived life" they brought to any medical encounter.
CZ: What's your most useful takeaway for patients, their families, and their caregivers in today's healthcare environment? What do you want to make sure all participants understand about the way health care is delivered today?
EB: Our healthcare system, with its focus on cost containment, continues to offload more and more essential care to patients and their family members. I am intrigued but also suspicious of the "home as hospital" movement as I feel the burden of long-term care already falls inordinately on patients and families without the necessary training, education, and support. My books are a tool based on simple checklists to help laypeople navigate our high-tech and unsympathetic healthcare system. Communication failure is invariably at the root when collaboration, trust, and shared decision-making are undermined. I know my checklists help patients and families remember both what is important to them as well as the important questions to ask and information to note when caught up in a medical crisis, which is always a destabilizing, unfamiliar, and pressured situation for any person.
CZ: How has the pandemic changed or altered the patient experience for individuals and families? What's the "new normal" when it comes to being a patient these days?
EB: Having learned the hard way how information invariably falls through the cracks in a hospital setting, I know that Covid restrictions on family visitation put the health and safety of a patient at risk. Family at the bedside is essential to promote the flow of communication and for monitoring safety and quality control. When the family is not allowed at the bedside, the best practices for patient-centered care suffer.
CZ: I understand you have a new book coming out, "The Caregiver's Checklist." When will that be available for us to purchase and what does the book address that agebuzz readers would find valuable?
EB: The Caregiver's Checklist won't be published until maybe fall 2022. Like its companion book, The Patient's Checklist, this new book distills essential information for caregivers into humane, human-centered, actionable checklists to just help you think and plan … and live when the going gets tough.
CZ: What are your passions these days? What do you find yourself gravitating to when not working?
EB: I have always been a big reader and film lover so the pandemic has been a boon for my more introverted side. That said, we have been in CT for the last year in a little house in the woods we call "the treehouse." I have become an avid bird watcher and sketcher and shockingly, I am finally getting my Learner's Permit. It's too early to say I will actually learn how to drive but here's hoping…gulp.
CZ: What's next for you? In a description of yourself, I noticed you wrote you're a patient advocate, author, and "Wayfinder." What do you mean by this? Where are you heading in terms of your personal and professional goals?
EB: A Wayfinder for me is a seeker of a path forward. Not an easier way but…a way. In design terms, wayfinding is an information system that helps guide people through a physical environment and enhance their experience in the process. A wayfinding touchstone for me has always been Massimo Vignelli's 1972 NYC subway map. Of course, as a kid taking the subway to school, I loved how he made a very intimidating and complex system so user-friendly to mass transits' core constituent – the rider. It has to work for the regular person, not the engineer. His map is my wayfinding inspiration for anything I write about our inscrutable healthcare system because it has to work for the people it purports to serve. 
CZ: Any last thoughts you want to make sure agebuzz readers know about you and your work?
EB: I guess your readers may see how I've come full circle, perhaps, in terms of using the '60s as a launchpad. I'm now interested in exploring psychedelic therapeutics and other complementary modalities for both their healing and life-enhancing properties. I have this feeling there is an unseen and little understood world worth exploring and I'm happy to take your readers along on this journey. More about this in future blog posts!