Can You Plan In Advance? Decision-Making For The Seriously Ill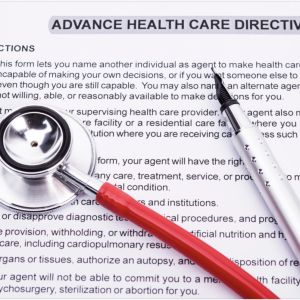 Can You Plan In Advance? Decision-Making For The Seriously Ill
January 12, 2022
Over the last many decades, the human lifespan has increased. Furthermore, technology has allowed seriously ill individuals to continue living in circumstances previously unimaginable (for example, on ventilators or using computers to create artificial communication for those who can no longer speak). In some ways, these advances have been remarkable. In other ways, many question whether individuals would want to continue living under such circumstances. For everyone, both the healthy and those facing serious or terminal illness, the recommendation has been to consider your wishes regarding future medical care, to document your choices, and to appoint a surrogate decision-maker, so that should an emergency or tragedy arise, you and your loved ones would know how to proceed, who should speak for you, and what decisions best fit your values. For an overview of what's been the usual advice and recommendations concerning advance care planning, click here.
Recently, however, there have been challenges to the usual advance care planning resources and protocols, as their acceptance among patients and families continues to lag behind their promotion (data from 2017 suggests that fewer than 40% of US adults have advance directives). More and more clinicians and informed experts question whether writing out wishes in a living will serves to promote the values and interests of a patient. This is especially so as the hypothetical choices that you may consider while healthy might not match the reality of circumstances as a seriously ill patient, and because the evidence suggests that having an advance directive often does not determine the outcome of your medical care when a serious illness arises. Moreover, many argue that in the moment of serious and life-threatening decisions about medical care, many patients may decide differently than they would have when presented with a hypothetical situation while they were healthy. As an illustration of many of these concerns, consider the recent Op-Ed in The New York Times by Dr. Daniela Lamas, a critical care physician in Boston, who describes a patient grateful to have survived and who was intubated, despite her advance directive clearly stating she would never want such a procedure.
Health Journalist Judith Graham also recently addressed this topic in her article, A New Paradigm Is Needed: Top Experts Question the Value of Advance Care Planning. Graham posits many reasons why advance directive documents, such as a living will, may not guarantee your wishes will be followed: Preferences are not always clear, families may disagree with the choices expressed or the documents themselves may be unavailable when the time comes. The conclusions drawn by Graham are that perhaps more important than the documents are the conversations that undergird those documents, with loved ones, health care providers, and appointed health care agents (the appointment of which most experts agree is still a valuable advance planning strategy). For another recent opinion about the limits of advance care planning, click here. But let's remember, as advance care planning expert Dr. Deborah Carr from Boston University recently wrote, that "talking about death early and often can be the greatest gift to bestow on loved ones…(and) honest discussions are key to maintaining your unique identity, even at the end of life." The piece of paper on which you document your wishes may be less important than the perspective and impressions you leave with your loved ones and care providers as to what's important to you in life, now and going forward. This is especially so once you've appointed a legally empowered health care agent or power of attorney who will make decisions on your behalf.
In that regard, there are several new online resources intended to help support you as you undertake broad, comprehensive, and ongoing conversations about a range of issues that may crop up when serious illness is predicted or occurs. The goal is to make sure your desired quality of life, and specific choices over a range of issues, can be elucidated and recognized for whatever may happen. So, for example, the website Plan Your Lifespan, developed by a group of Chicago experts, including professionals from Northwestern and The University of Chicago, provides a conversation framework and tools to discuss what your choices might be concerning such serious medical concerns as falls, memory loss or hospitalizations. There's also the website Prepare Your Care, a resource created by geriatrician Dr. Rebecca Sudore from UCSF, that provides an online platform for you to appoint a health care agent, consider what quality of life issues matter most to you, share your choices with loved ones, and allow for flexibility and ongoing considerations as your situation evolves. Finally, the company Good Trust has just put online what they call "End of Life Planning: Ultimate Guide" which is chock full of useful videos, resources, conversation guides, and links to help you plan for the range of issues that crop up as life draws to a close, well beyond just the medical decisions you or your surrogate decision-maker will face. This ultimate guide prompts you to develop a "bucket list," pre-plan your funeral, create a will and appoint an executor, consider an advance directive and a power of attorney for health and financial affairs, and handle your digital assets and legacy as well, an increasingly important need as so much of our lives moves online. Of course, the Good Trust platform will charge if you want them to be the custodians of all of these matters, but for those of us who have not yet attended to these important issues, it may be comforting to know everything has been addressed and resides in one place that's just a click (and password) away.
Finally, for a useful and comprehensive article about everything you want to know, from soup to nuts, about end-of-life planning, pull out your pen and pad and read here.