Beauty Basics: Mature Women Share Their Beauty Tips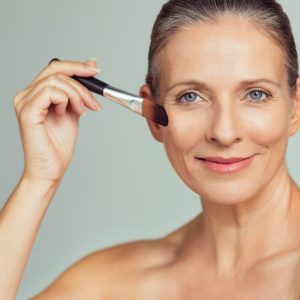 Beauty Basics: Mature Women Share Their Beauty Tips
March 11, 2020
Between social media and celebrity websites, you may have experienced FOMO- Fear Of Missing Out. For many women, that fear has to do with missing out on beauty secrets and products of great looking older women. For example, while Elizabeth Warren had to bow out of the presidential race, her campaign continues to spark buzz on none other than beauty websites, as women across the country wondered, "What's the secret to her great skin at age 70?" (Just for the record, Warren disclosed her secret was to never wash her face and always use Pond's Moisturizer, day and night). 
Almost every woman (as well as many men) has a "beauty" routine or "beauty secrets." Some are as simple as a once over with a washcloth and a towel, others are more elaborate involving multiple potions and lotions. It's fun to take a peek inside another person's routine to see if they use something that may be helpful for you as well. So, for example, leaving the land of celebrities and focusing on real women, the Huffington Post recently profiled 10 "ordinary" women (ages 56-87) to see what products are part of their daily routines. From Costco to the high-end cosmetics counters, you'll find a broad range of products women swear by. So clear off your bathroom counter and find out more here. And for a more "professional" perspective, 55-year-old lifestyle and beauty blogger Melissa Meyers recently spilled her secrets for her go-to cosmetics when needing to freshen up her face. To learn more, open up your makeup bag and click here.
Many of us have innumerable products we switch between, hoping that at some point we'll discover what "works" for us. For example, how many eye creams are crowding your counter right now? And more importantly, do you really even need an eye cream? No doubt the eye area is sensitive and fragile, with skin that thins and is prone to dryness. Depending on whether your problem is genetics, sleep deprivation or your facial anatomy, an eye cream might help- or it might not.  To find out more, see the answers from Washington Post columnist Nia Decaille who posed just that question to a professional dermatologist and an aesthetician seeking their professional opinion. 
Finally, if you're tired of sifting through the tubes, the bottles and the pencils every time you need to "do your face," take a hint from British beauty editor Vicci Bentley as she shares her secrets for downsizing her cosmetics case.