When Life Gives You Lemons: 96-Year-Old Frieda Caplan Is The Reason You Eat Exotic Fruits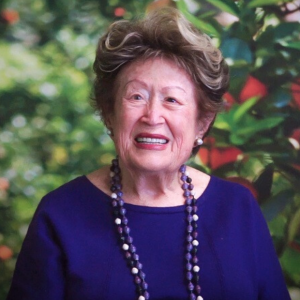 When Life Gives You Lemons: 96-Year-Old Frieda Caplan Is The Reason You Eat Exotic Fruits
October 2, 2019
Back in the early 1960s, if you were a young mother with a young child, and you needed a flexible job with flexible hours to allow you to continue nursing your child, your options were limited. For the now 96-year-old Frieda Caplan, necessity became the mother of invention: in her search for a job, she ended up creating her own business- Frieda's Specialty Produce– which continues to thrive today as a family-owned business run by 3 generations of women.
The nature of her business? Well, back in the day, when fruit and vegetable options were limited by nature and geography, Frieda Caplan had the ingenuity and business pluck to introduce into the American market novel and exotic fruits and vegetables from around the world. Are you a kiwi eater? That's because of Frieda. Spaghetti squash? Frieda, too. Sunchokes or Meyer Lemons? Frieda again. Getting to see the pattern? Frieda Caplan, who still works in the business, introduced all of these and more to the American dinner table, and she did so with such marketing genius as developing and providing recipes to help popularize her products. Her success is all the more remarkable because she succeeded in a primarily male-dominated arena and hired women when others would not. You might even call her the Ruth Bader Ginsburg of the produce world! To learn more about her remarkable career and life, read here and watch a recent documentary about her here.
And for a peek of the array of other remarkable fruits and veggies sold around the world, pull out your fruit skewers and take a look here.