The Top Ten: Experts Weigh In On The Top Steps You Need For Healthy Aging In 2019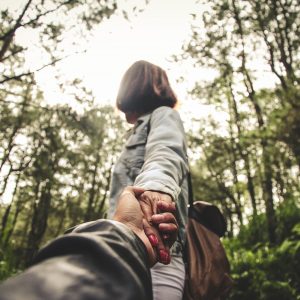 The Top Ten: Experts Weigh In On The Top Steps You Need For Healthy Aging In 2019
January 31, 2019
Most of us pledge to commit to healthy habits at the beginning of each year. And while few of us succeed, the costs of failure can be really damaging to us as we get older. We're conditioned to plan for retirement, but for our own physical and mental well being? Well, not so much for most of us.
To help give you some critical guidance and guideposts on healthy aging, take a look at the recent advice from these top tier sources. First, At Kaiser Health News, writer Bruce Horovitz has created a "Boot Camp After Age 60: 10 Steps To Turn Around Unhealthy Habits." From basic physical steps like buying great sneakers to challenging yourself to get down and up from the floor, and then on to more psychological steps like embracing self-improvement and believing in yourself, Horovitz invites you to join him in low-cost, high pay-off ways to age in a healthier way.
Or, you may find you the advice from the Harvard Health Letter more appealing. In it, Dr. Helen Chen urges you to consider the "5 Ms" for a healthy retirement, especially if you plan to move to a different community. For example, she wants you to think about how your mind will be engaged or with whom you'll mingle in this new community. Add to the mix planning for medical care and how you'll move around, and you'll get a sense of how she thinks you can keep yourself healthy as you head towards retirement.
Finally, no one better than Dr. Leslie Kernisan, at Better Health While Aging, to give you her top ten list about how to take better care of yourself in 2019. Dr. Kernisan's practical yet important advice includes the usual suggestions about walking and exercise (she wants you to specifically focus on your leg strength and balance) but she also has important advice regarding your medication regimen and your health records. And her last piece of advice is critical- create a wish list and go accomplish something on it. So, no matter the source, take up some of these top ten ideas and create a healthier you for 2019.