The Home Stretch: Are Nursing Homes Out Of Reach?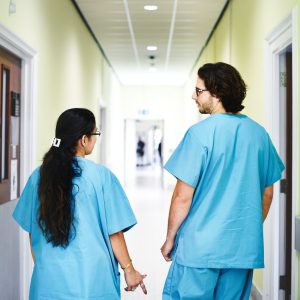 The Home Stretch: Are Nursing Homes Out Of Reach?
October 24, 2018
While few people look forward to living in a nursing home, these facilities have nonetheless played an essential role in the spectrum of long-term care options for seniors in our country. For many older people, the severity of their physical health or the lack of family support means they need to find ongoing or round-the-clock skilled nursing care outside of their homes. Yet, there are signs, even amidst a booming aging population, that fewer people are seeking out nursing homes for extended or permanent stays.
A recent article by Paula Span in The New York Times outlined the trend of dropping occupancy in nursing homes and the closure of many facilities across the country. For those of us who need this option, however, the costs of nursing home care are rising and often unaffordable. In a brand new survey out by Genworth, the average annual cost of a semi-private room in a US nursing home was listed at about $89,000 and for a private room, that cost skyrocketed to about $100,000- a fee few of us can afford or cover through insurance. For most of us, the best we can hope for is a short-term stay in a nursing home for a few days or weeks of rehab that is paid for by Medicare. For the basics of how to pay for nursing home care, click here.
If you nonetheless need to seek out a nursing home for yourself or a loved one, you must do so with eyes wide open. The quality of such facilities can vary dramatically, depending on location, size, and facility ownership. A recent survey lists the best and worst locations for nursing homes across the country and Medicare does offer a comparison of facilities, though their process for comparisons is somewhat in flux. What is essential is that you thoroughly visit facilities you are considering, and go often, at different times of day, to examine staffing levels, the appearance of residents and the level of training and compassion that staff display. For a good basic summary of considerations when checking out a nursing home, take out your clipboard and read here.