The Gift That Keeps Giving: How Volunteering Supports Health in Seniors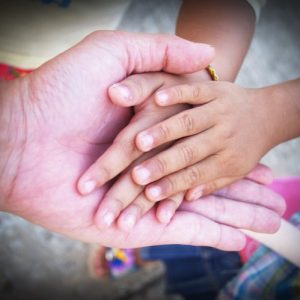 The Gift That Keeps Giving: How Volunteering Supports Health in Seniors
February 28, 2019
It's well known that giving makes us feel good, but did you know giving in the form of volunteering can actually benefit our health as we age?
A recent study conducted by the Corporation for National and Community Service has shown that the social, mental, and physical aspects of volunteering decrease signs of depression, improve mental function, and also increase the overall quality of life in seniors. The study looked specifically at the Senior Corps, an organization that connects low-income, at-risk seniors 55 or older with opportunities to give back to their communities. Each year, 220,000 men and women provide tutoring, mentoring, infant care, and support for at-risk youth through Senior Corps. The program model is definitely a win-win, with 84% of volunteers reporting stable health, and 78% feeling less depressed after two short years of service.  
Aside from the scientifically demonstrated health benefits of volunteering, giving back to the community can be a fun way to learn something new, meet new friends, or pursue hobbies in charitable ways. As an example, take a look at Dustee Hullinger, who took her passion on the road and founded the non-profit, "Gifted Hands". Hullinger travels across New York City and beyond to reach underserved communities through crafts programs. Take a listen to Dusty as she describes the growth and joy this work has brought to her.
And Senior Corps is just one of a variety of volunteering opportunities out there. If you're interested in joining the millions of American seniors who volunteer each year, check out opportunities with AARP, Boys and Girls Club, Habitat for Humanity, and more.