Stretch Forth: Are You A Member Of The Elastic Generation?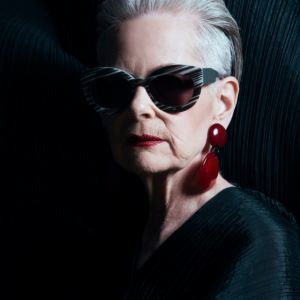 Stretch Forth: Are You A Member Of The Elastic Generation?
July 12, 2018
Those of you who are older women probably know about this. In a store or on the street, there are times when people don't seem to notice you, almost as though you're invisible. It's a common feeling among women of a certain age, as society seems to have lost interest in you once you've lost some of what society defines as "attractive."
But the worldwide advertising firm J Walter Thomson wants to promote a different perception of women ages 53-72. Using the phrase "The Elastic Generation" (forget those images of elastic waistbands ladies!) the firm, and it's think-tank arm, JWT Intelligence, believes this generation of women is vibrant, confident, outspoken and up for adventure, and it's doing all it can to alert the advertising and retailing world that these women constitute a formidable market not to be ignored. In its recent report, "The Elastic Generation- The Female Edit," you'll find statistics and insights about this resilient and strong female demographic group, who don't allow their age to dictate how they live their lives, and who defy a rigid pattern of how to grow older. As one woman boldly states, "In the future, ageless living will become the norm for us all."
And if you're interested in one striking example of this new category of older women, take a look at Lyn Slater, 64, a professor at Fordham University and style icon to boot. You can follow her on her blog, The Accidental Icon, and you can listen to her in this recent video as she describes who she is and how she lives her life. She's a woman of substance with a strong sense of style and self. And a great role model for how to live your life without regrets or boundaries.