Silent Suffering: A Closer Look At The Incidence Of Elder Abuse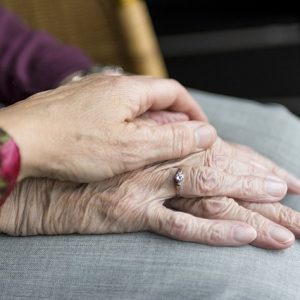 Silent Suffering: A Closer Look At The Incidence Of Elder Abuse
March 2, 2019
It's a nightmarish thought: the possibility that an older loved one could suffer physical, mental, financial, emotional or sexual abuse while in the care of a trusted individual or facility. But for an astounding 10% of Americans 60 and older, abuse is the humiliating and dangerous reality plaguing their most vulnerable adult years.
Elder abuse and neglect are severely underreported, under-investigated and easily ignored crimes, with only 1 in 14 incidents ever reported to authorities. However, the lack of attention is not surprising when you consider some data about the instances of abuse: an alarming 90% of financial abuse incidents are committed by trusted individuals. And more than 1,000 nursing homes were cited for failing to report incidents of sexual abuse between 2013 and 2016.
Since victims of elder abuse can have a 300% higher risk of death, the question becomes how have we allowed this problem to persist? The lack of awareness about, and proper documentation of, elder abuse have historically made it difficult to detect and prosecute. Seniors are already more prone to injury, illness and mental health conditions, which make them prime targets for abuse and easy victims to overlook. Older individuals who suffer from Alzheimer's or dementia are especially vulnerable, with their situations frequently overlooked due to their cognitive state. Fortunately, researchers are currently seeking funding for the Geri – IDT tool, which will improve medical documentation of suspected elder abuse, so doctors can more easily detect and report signs of abuse and neglect. In the meantime, experts advise loved ones to look for signs of elder abuse on a regular basis.
For more info about what you can do to prevent, detect or respond to elder abuse, take a look at the resources of The National Center for Elderly Abuse and check out the agebuzz Helpful Resources pertaining to elder abuse. And whatever you do, don't ignore the possibility that an older loved one in your family could potentially become a victim.