Raring To Go: Travel Planning As An Older Adult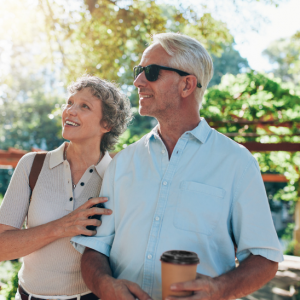 Raring To Go: Travel Planning As An Older Adult
October 23, 2019
Since time immemorial, the desire to travel and see the world has been an essential human character trait. As Seneca said, "Travel and change of place impart new vigor to the mind." That's especially true as you get older and your schedule slows down yet your mind is in search of new adventures and stimulation. And as was recently described in Yahoo Finance, the trend in travel for older adults has been to spend more, seek out authentic adventures and opt for upgraded accommodations when traveling the world. Having a hefty travel budget may be more important than ever, as some companies, such as Southwest, are now eliminating senior discounts.
So, where to go? Did you know that Travel and Leisure has a whole section of their website devoted to senior travel? Whether it's to Paris or Patagonia, read about their trips and tips here. Or looking for a bit more adventurous travel? Over at My Itchy Travel Feet, you'll find a description of five adventure trips for the 50+ traveler, including a hiking journey in Bhutan and a chance to see the wildlife in Botswana.
But the adventurer in you may come face-to-face with the reality of being an older traveler- and that's where travel insurance comes into play. Over at The Points Guy (a website that tells you how to convert those credit card points to travel bargains), writer Irene S. Levine (whose writing focuses on the older traveler) reviews with experts the various details of travel health insurance, cancellation insurance, and evacuation insurance, should that adventure lead to a nasty tumble. So put down your hiking poles, and read more here.