Potty Perils: New Research On Urinary Tract Infections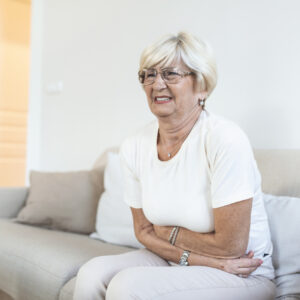 Potty Perils: New Research On Urinary Tract Infections
April 26, 2023
 No doubt you know what the symptoms can be if you've ever had one: the constant feeling of needing to urinate, the burning sensation when you finally do, and perhaps pain on your side or lower back. A urinary tract infection (UTI) can be a real source of stress and discomfort, especially if you experience them on a regular basis (which many women do). A few facts to set the stage: Between 50-60% of women will experience at least one UTI and about 25% of women suffer from recurrent UTIs, which are defined as at least 2 infections in a 6-month period, or 3 within a one-year period.  Women tend to get UTIs more frequently than men, due to their anatomy. Furthermore, UTIs lead to more than one million ER visits annually and cost more than $2 billion in health care costs. The bacteria E. coli is responsible for 90% of UTIs and in most cases, a course of antibiotics can clear things up. In some cases, UTIs can resolve on their own and there has been some dispute about whether older adults, who frequently have asymptomatic UTIs, should be treated with antibiotics (which can create their own problems with drug-resistant infections).
In fact, UTIs are among the most common infections diagnosed in older adults and the risk of contracting a UTI grows the older you get.  Available data reflect that more than 10% of women over age 65 have a UTI each year, and that rises to almost 30% for women over age 85. The risk for a UTI can rise due to medications you may take, if you use a catheter, or have diabetes. A weaker immune system among older adults is also a culprit, as is the inability to completely empty your bladder, as stagnant urine in your bladder can be a real breeding ground for harmful bacteria. Regarding recurrent UTIs, recent research published in Nature Microbiology reports that urinary tract infections can actually change the DNA in the cells lining the urinary tract, making them even more susceptible to repeated infections. More research needs to be done to determine whether this finding will lead to better treatment for recurrent infections, but for the 1.5 million recurrences that happen each year, better treatment can't come soon enough. Grab some toilet paper and read more here.
One additional source of potential E.coli contamination has also recently come to light. According to a recent study in One Health, scientists were able to determine that about 640,000 UTIs each year are due to E. coli strains from farm animals used for our food supply. While you're far more likely to get a UTI from another source (wiping incorrectly in the bathroom, bacteria left behind after sex, or even a genetic or anatomical predisposition to infection) it does underscore that raw meat and its packaging should be carefully handled and kept away from contaminating kitchen surfaces, and that hand washing should be an essential part of whatever you are doing in the kitchen. For more on this possible source of infection, read here and here.
And a final bit of encouraging news when it comes to UTIs. The use of cranberry products as a proactive measure to prevent UTI infections has, for generations, been a strategy, though one lacking scientific proof. Well, that proof seems to have finally arrived in the form of a new study published in the Cochrane Library. Researchers at Flinders University poured over data involving almost 50 clinical trials and 9000 participants and as a result, were able to conclusively find that cranberry products can help some women prevent UTIs. While additional research may determine precisely who would be helped, for anyone suffering from regular UTIs, this news comes as a potentially welcome relief. For more on this research, pop a cranberry supplement and click here.